CORONAVIRUS
/
Keelung, Taoyuan clusters see spike in new COVID-19 cases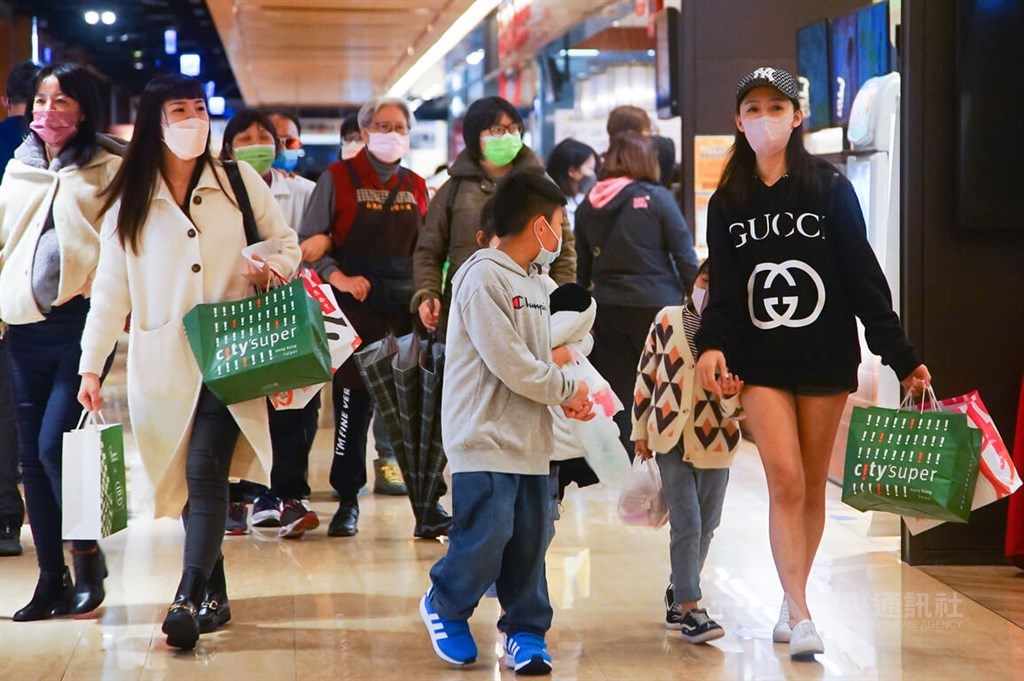 Taipei, March 28 (CNA) New confirmed COVID-19 cases linked to a cluster in Keelung and one at Datan Power Plant in Taoyuan continued to spike Monday, according to the Central Epidemic Command Center (CECC).
Growing cluster in Keelung
In the Keelung cluster, 12 more people tested positive for COVID-19, bringing the total to 39, Minister of Health and Welfare Chen Shih-chung (陳時中) said at a press briefing.
Due to the complexity of the cluster, Chen, who also heads the CECC, said the situation needs to be closely monitored for the next 10 days.
The 12 new cases in Keelung on Monday included six students at Er Xin High School, which has so far tested 3,194 students and staff members when the first case was reported there on Sunday.
Taoyuan power plant cluster
In Taoyuan, the Datan Power Plant cluster saw 11 more people confirmed as positive for COVID-19, bringing the total number to 63, Chen said.
The first case was reported Sunday when a migrant construction worker was recently tested after developing symptoms of the disease.
The new cases reported Monday included a chauffeur at the Datan plant and four members of his family, Chen said.
The cluster has so far not spread into the local community but the situation still needs to be closely monitored, he added.
Other domestics cases
In New Taipei, a new domestic COVID-19 case reported Monday is linked to the TBI Motion Technology Co. factory in Shulin District.
According to the CECC, it involves a contact who tested positive while in home quarantine.
Meanwhile, the other new cases were reported at a chemical plant in Kaohsiung's Qianzhen District, and a family in Taitung County.
In addition, Chen said the authorities are still looking into two other COVID-19 cases, where the source of infection currently remains unknown.
One of those involves a woman in her 60s in New Taipei's Zhonghe District who got tested March 26 because her husband is being hospitalized for other reasons.
The cycle threshold (CT) value of her test was 33.7, which indicate a low viral load, Chen said.
Meanwhile, the other case with an unknown source of infection is a Taitung woman who got tested for COVID-19 after seeking treatment at a local hospital for a fever, sore throat and headache, Chen said, adding that the patient who is in her 50s recently visited Taipei.
Imported cases
Also Monday, Taiwan saw 93 new imported cases, consisting of 51 males and 42 females with their ages ranging from teens to 70s, according to CECC data.
These individuals entered Taiwan from March 15 to March 27 this year from various countries, including Vietnam, Thailand, Indonesia, and Hong Kong. Among them, 55 tested positive for the virus at the airport on landing in Taiwan.
The CECC did not release any information regarding the vaccination status of the imported cases.
Related News
March 28: Taiwan to maintain current masking rules through April
Recent cases
March 28: Taiwan reports 127 new COVID-19 cases, including 34 domestic
March 27: Taiwan reports 203 new COVID-19 cases, including 83 domestic
March 26: Taiwan reports 103 new COVID-19 cases, including 21 domestic
March 25: Taiwan reports 136 new COVID-19 cases, including 14 domestic
March 24: Taiwan reports record 124 imported COVID-19 cases in one day
View All