CORONAVIRUS
/
Taiwan to relax mask mandate, lift ban on eating on public transport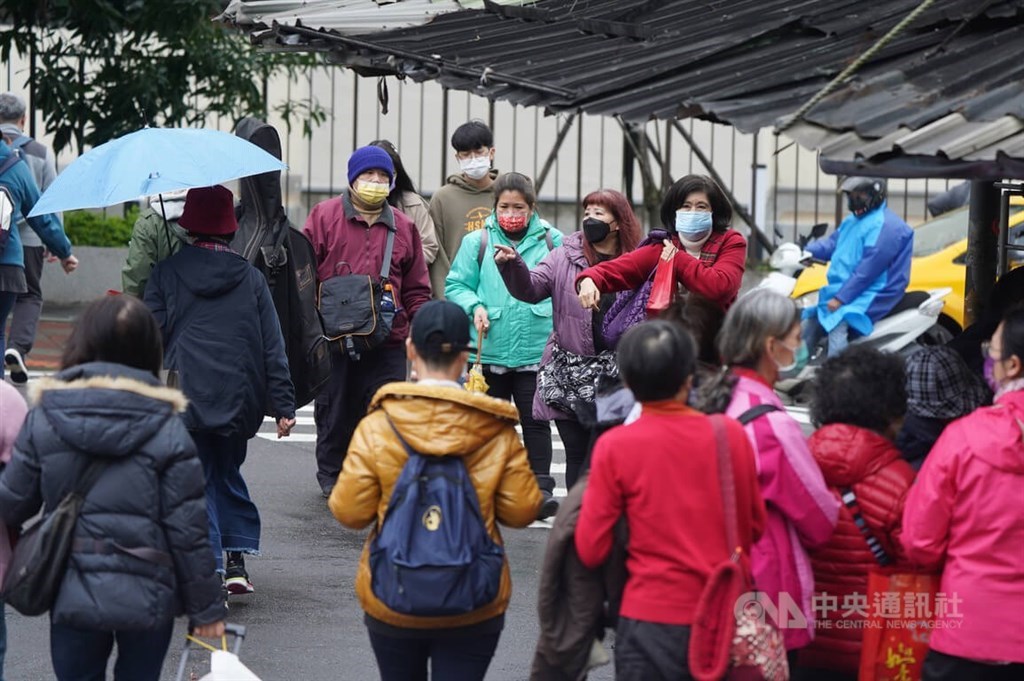 Read the updated story here
Taipei, Feb. 24 (CNA) Taiwan will relax several of its COVID-19 prevention measures from March 1, including a mask mandate and a ban on eating on public transport, the Ministry of Health and Welfare (MOHW) said Thursday.
Currently, people are required to wear a mask at all times when they are outside of their homes. They are only exempted from the rule when eating, participating in water-related activities, or if they are in outdoor spaces with very few people, such as in forests or fields.
From March 1, people will also be exempted from wearing a mask in the following circumstances: when they are driving alone or with family members in a car, exercising either indoors or outdoors, or taking individual or group photos indoors or outdoors, the MOHW said.
Also from March 1, a ban on eating on trains, intercity buses, ferries, and on domestic flights will be lifted, as will a ban on food sampling at markets, the MOHW said.
Travelers to Taiwan's offshore counties will no longer be required to take a COVID-19 rapid test if they show symptoms of the disease, the MOHW said.
A ban on visits to hospital inpatients will be lifted across the country, except in Taipei, New Taipei, Taoyuan, and Kaohsiung, according to the MOHW.
From March 7, people who have to quarantine due to contact with people who test positive for COVID-19 will have their quarantine period shortened from 14 to 10 days, the MOHW said.
Recent cases
Feb. 24: Taiwan reports 80 new COVID-19 cases, including 7 domestic
Feb. 23: Taiwan reports 56 new COVID-19 cases, including 2 domestic
Feb. 22: Taiwan reports 44 new COVID-19 cases, including 5 domestic
Feb. 21: Taiwan reports 49 new COVID-19 cases, including 4 domestic
Feb. 20: Taiwan reports 70 new COVID-19 cases, including four domestic
View All