Weather improving, rain expected to end Thursday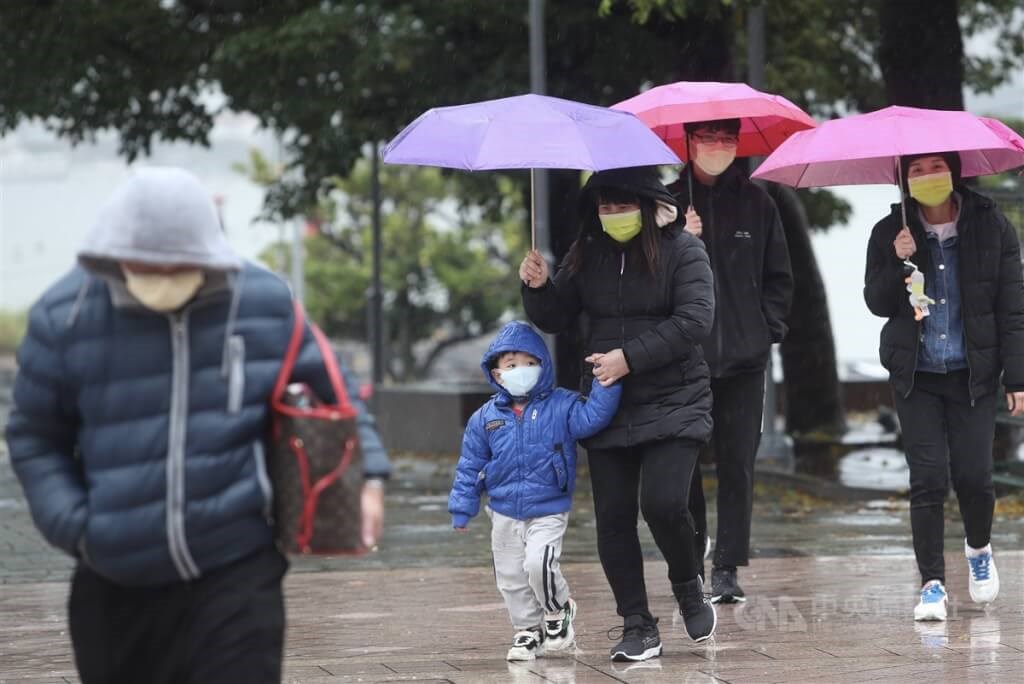 Taipei, Feb. 23 (CNA) The rainy weather across Taiwan could moderate Wednesday, with rainfall expected to start lessening from later on the same day in regions north of central Taiwan, according to the Central Weather Bureau (CWB).
From Wednesday evening, rainfall throughout the country will become lighter, with isolated windward areas in northern and eastern Taiwan to see brief showers, the CWB said.
On Wednesday, temperatures nationwide will hover between 12-22 degrees Celsius, with sharp differences observed in the morning and at night due to strengthened northeasterly winds, it said.
As of 8:00 a.m., the lowest temperature in low-lying areas had been detected on Matsu Island at 5.1 degrees, while the lowest temperature in low-lying areas on Taiwan proper had been recorded in Yangmei in Taoyuan, Dajia District in Taichung, and Shihmen District in New Taipei, where the mercury dropped to 10.8 degrees, CWB data showed.
The bureau reminded the public to be aware of gusty northeasterly winds along coastal areas north of Tainan, Hengchun Peninsula, and the offshore islands of Kinmen, Matsu, and Penghu.
Ferry services between Taitung and Orchid Island on Wednesday afternoon have been cancelled as a result of rough sea conditions.
The mercury will drop to lows of around 10 degrees Wednesday night in low-lying areas on Taiwan proper due to an approaching cold air mass, said Wu Der-rong (吳德榮), a meteorologist and adjunct associate professor of atmospheric sciences at National Central University.
He forecast that the rain will stop in central and southern Taiwan and that the string of rainy days since the beginning of this year in most parts of the country will come to an end on Thursday.
On Friday, the cold air mass will begin to weaken and dry weather is expected in the central and southern regions, with northern and eastern Taiwan to see sporadic and brief showers.
From Saturday to Monday, sunny skies are expected in all parts of the country, he said.