CORONAVIRUS
/
MOL to assist with COVID-19 testing of migrant workers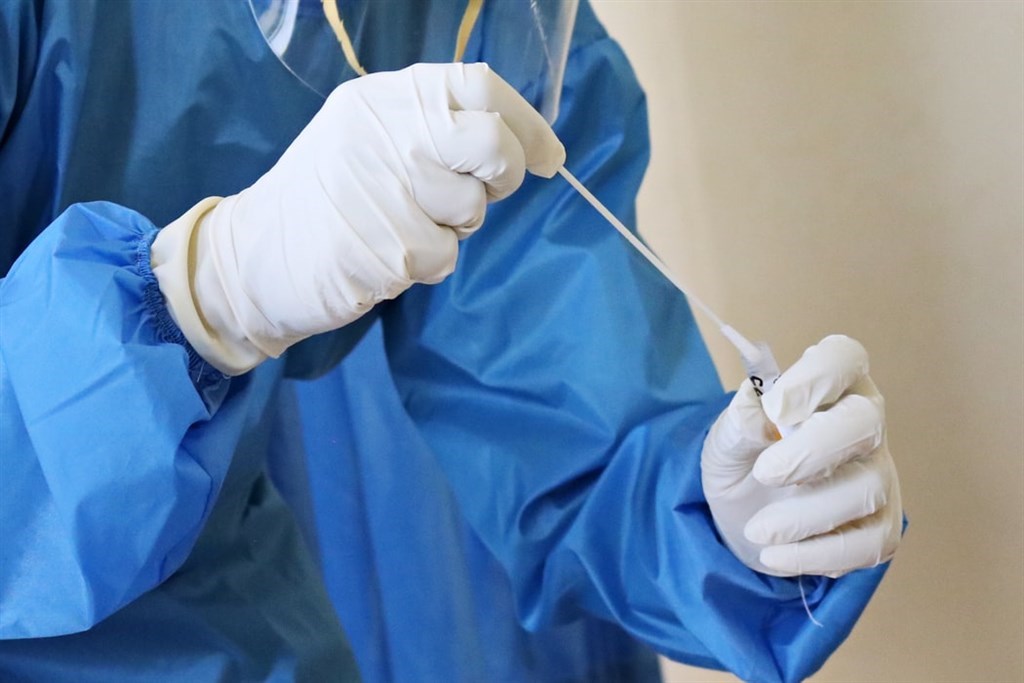 Taoyuan, Jan. 22 (CNA) The Ministry of Labor (MOL) said Saturday it will help enterprises that employ 50 or more migrant workers to test all their migrant workers for COVID-19, following a recent outbreak involving 70 new domestic COVID-19 cases at a factory in Taoyuan.
Taoyuan factory infections
Of the 70 cases at the Askey Computer factory, 63 are migrant workers and the cluster is believed to have originated with two migrant workers who dined at a Tasty steakhouse branch in Zhongli District in early January, according to the Central Epidemic Command Center (CECC).
As a result, 30 factories in the Farglory Free Trade Zone (FTZ) near Taiwan Taoyuan International Airport, including Askey, temporarily suspended production to test their employees as a precautionary measure, according to the CECC.
In response, Labor Minister Hsu Ming-chun (許銘春) said at a daily CECC press briefing that the ministry will help enterprises that employ 50 or more migrant workers test all their migrant workers and also make plans for companies that employ fewer than 50 to test at a later date.
According to MOL data, around 1,168 domestic enterprises employ 50 or more migrant workers, of which 484 are in Taoyuan, Hsinchu, and Miaoli.
The MOL said it will also mobilize bilingual personnel from the foreign workers' 1955 Hotline, airport service station personnel, and Direct Hiring Service Center to work with relevant health departments to carry out contact tracing.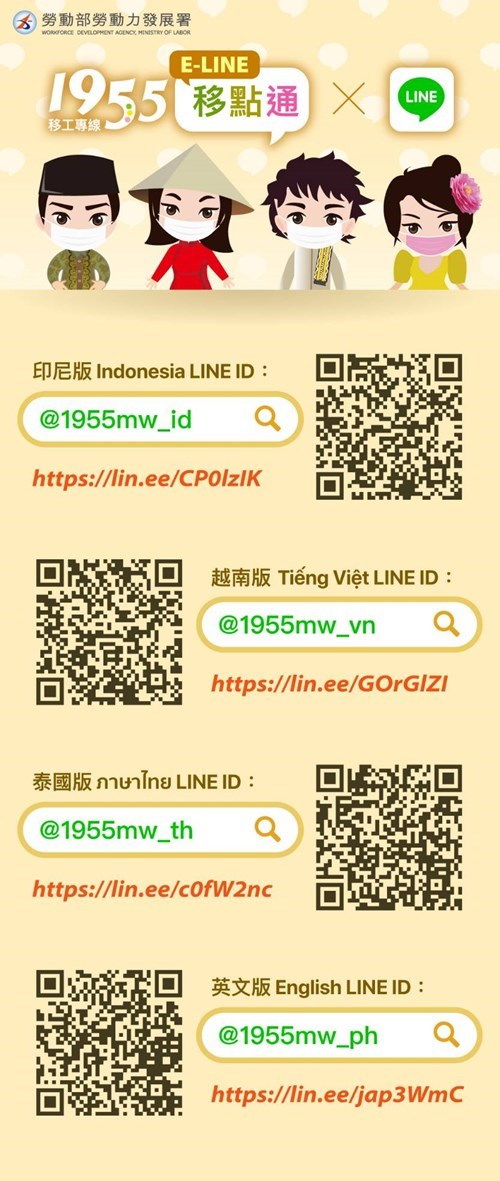 Meanwhile, as the Lunar New Year approaches, the MOL has sent letters to employers and brokers advising them to encourage migrant workers to not go out during the festival, Hsu said.
Employers and brokers should assist with food and shopping during the Lunar New Year period, and if migrant workers do go out they must wear masks and adhere to disease prevention protocols, Hsu said.
Disease prevention protocols have been translated into English, Thai, Indonesian, and Vietnamese for migrant workers to read, Hsu said.
When asked by CNA why migrant workers have been singled out for testing and advised not to go out during the Lunar New Year holiday, an MOL official said it is because the ministry "cannot get hold of everyone in migrant workers' social circles."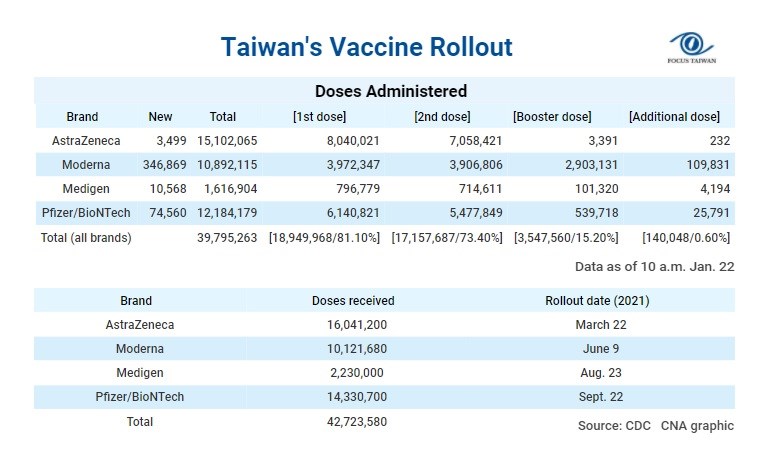 As of Jan. 18, 93 percent of migrant workers had received their first jab, while 73 percent had their second, Hsu said, adding that 85 percent of migrant workers at the factory where the cluster has been identified had received their first jab, while 75 percent were fully vaccinated.
Investigations into the factory cluster show that everyone in migrant worker dormitories slept in bunkbeds, while bathing facilities were shared, but were used at different times according to disease prevention guidelines, Hsu said.
Officials from Taoyuan Department of Labor visited the dormitory in June last year and determined that living care and disease prevention protocols were in line with pandemic prevention guidelines, Hsu said.
Testing encouraged in Taoyuan
Meanwhile, Ministry of Economic Affairs Deputy Minister Chen Chern-chyi (陳正祺) said he wants to administer rapid COVID-19 tests at all enterprises in Taoyuan that employ migrant workers.
Factories and enterprises in neighboring counties and cities with workers who have been in contact with individuals confirmed as infected should test their employees, while cashiers at supermarkets and convenience stores in Taoyuan should also receive rapid tests, Chen said.
He encouraged all enterprises in Taiwan that employ more than 100 employees to ensure they conduct rapid tests.
View All