1 worker dead, 7 injured in oil storage tank accident in Kaohsiung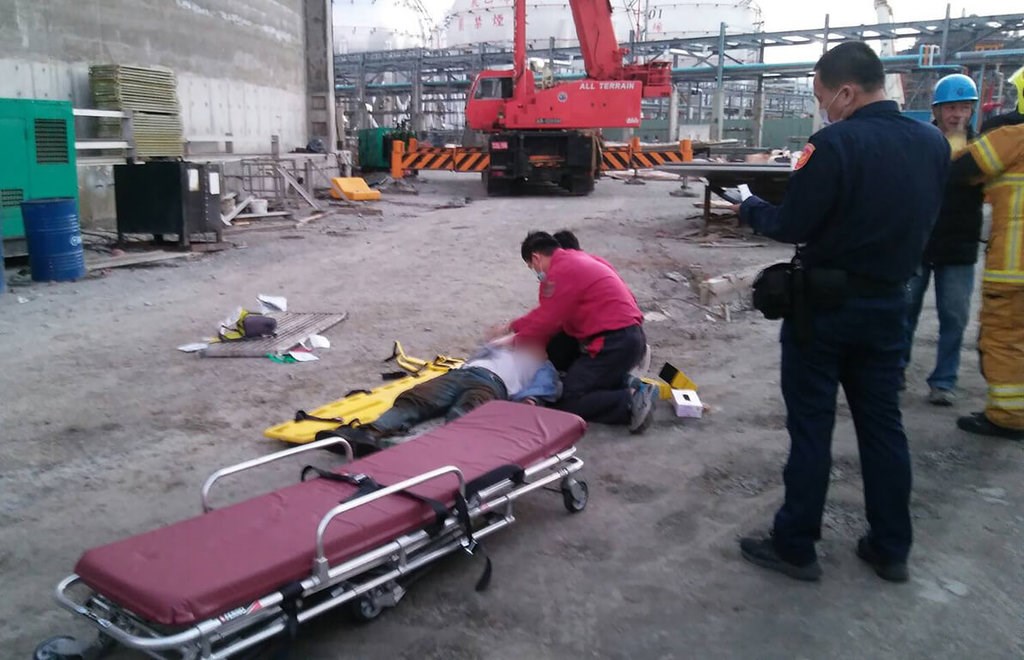 Kaohsiung, Jan. 15 (CNA) One worker has died and seven others were injured after a hydraulic jack malfunctioned and caused a scaffolding collapse inside a 40-meter by 30-meter oil storage tank at Kaohsiung Port, with one worker still trapped, officials said Saturday.
A man, surnamed Chung (鍾), showed no signs of life at the scene and was later declared dead after being taken to hospital, while six other workers were rushed to the hospital and were being treated for injuries including severe fractures and lacerations.
As of 8 p.m., one worker was still stuck underneath the scaffolding, which had been built up several meters high inside the tank, according to Kaohsiung fire officials.
The workers, employed by LTC Logistics Tech Corp., were doing construction work for China General Terminal & Distribution Corp. (CGTD) at Kaohsiung Pork when the accident occurred at around 4 p.m., according to the Kaohsiung City Labor Affairs Bureau.
Initial investigations show that the fatal accident occurred after a hydraulic jack used by the workers to hold up an internal level inside the tank malfunctioned and brought the scaffolding crashing down, the bureau said in a statement.
Construction work has since been suspended and the worker's employer could face criminal charges and be fined between NT$30,000 (US$1,088) and NT$300,000 if they are found to have violated occupational safety laws, the bureau said.