Yilan County chief questioned in alleged corruption case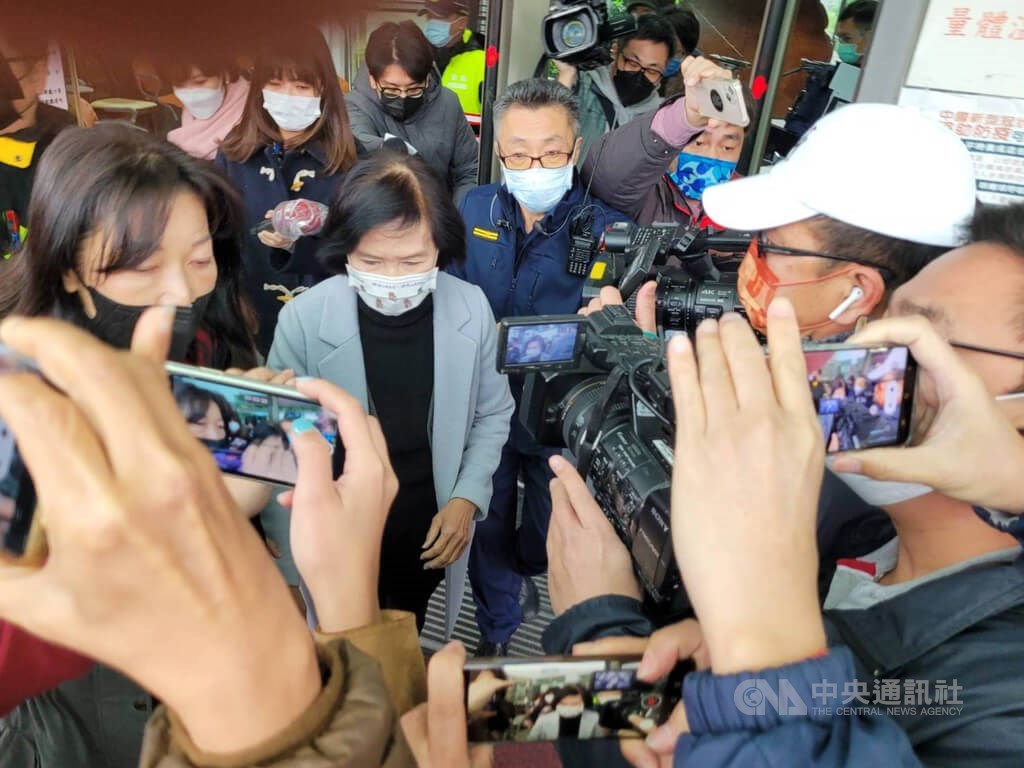 Taipei, Jan. 14 (CNA) Yilan County Magistrate Lin Zi-miao (林姿妙) was questioned for several hours by Yilan prosecutors in potential corruption and money laundering cases before being released Friday morning without bail, according to a district prosecutor.
Lin left the Yilan District Prosecutors Office at 9 a.m. after being questioned from 4 a.m. She said only "thank you" to the media gathered outside the office as she left and did not answer any questions.
Lin is one of some 30 people summoned for questioning by the prosecutors office since Tuesday about their possible roles in several cases under investigation, including an Yilan County government land tax exemption case in Luodong Township in 2019.
Other cases are related to urban renewal plans for a plot of land in Luodong Township in 2020, a tender for an annual banquet decoration for the Luodong Township Office in 2019, and several allegations involving property or assets whose sources are unknown, head prosecutor Liang Kuang-tsung (梁光宗) said Friday.
Liang said the questioning was aimed at clarifying if there were actions that involved corruption, money laundering, or other crimes.
Lin, a member of the opposition Kuomintang, was listed a possible suspect in the cases, but was released without bail Friday though she will still need to cooperate with the ongoing investigation, according to the prosecutors office.
Wu Chao-chin (吳朝琴), acting director of the county's Construction Department, and Wu Tung-yuan (吳東原), head of the agricultural affairs division under the county's Agriculture Department, were detained on suspicion they profited from corruption, the prosecutors office said.
On Thursday, the Yilan District Prosecutors Office conducted searches at more than 30 locations, including Yilan County Hall and the Luodong Township Office, while questioning county officials.
Prosecutors said the searches were conducted in conjunction with officials from the Agency Against Corruption (AAC) under the Ministry of Justice and that the search warrants had been approved by the county district court.
Besides Lin, the AAC also interviewed more than 20 people and sent them to the prosecutor's office for further questioning between last night and early this morning. Most of them were released on Friday but remain under investigation.