CORONAVIRUS
/
COVID-19 rate reaches 7.8% for long-haul flight arrivals by noon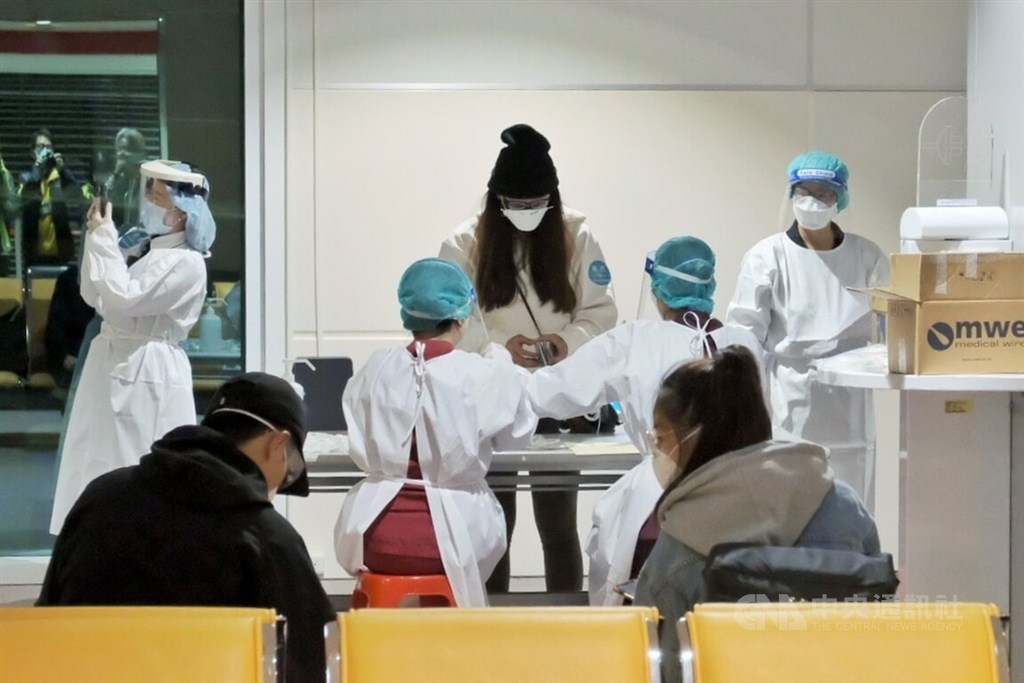 Taipei, Jan. 11 (CNA) A COVID-19 test positivity rate of 7.8 percent was reported for about 219 travelers arriving on five long-haul flights to Taiwan as of noon Tuesday, according to the Central Epidemic Command Center (CECC).
A total of 17 inbound travelers on the five flights have tested positive for COVID-19, said Victor Wang (王必勝), the CECC's on-site chief at Taiwan Taoyuan International Airport.
On Tuesday, Taiwan began implementing tightened quarantine measures for long-haul passengers, requiring them to take a government-funded rapid polymerase chain reaction (PCR) test and wait for the result before being allowed to leave the airport.
If their test comes back negative, they will be permitted to leave for a government quarantine facility or quarantine hotel, while a positive result means they will be immediately sent to a hospital.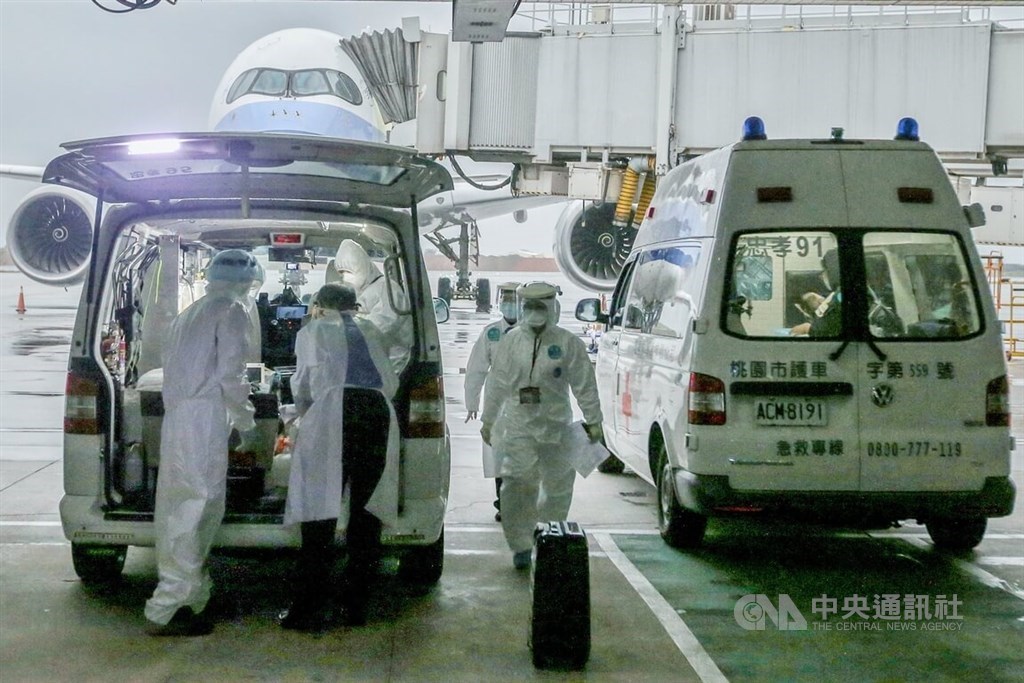 The CECC introduced the new quarantine rules amid an outbreak of more than 30 locally transmitted cases of COVID-19 linked to the Taoyuan airport.
The first Taiwan-bound long-haul flight on Tuesday was China Airlines Flight CI52 from Sydney to Taipei.
The flight, which carried 41 passengers, arrived in Taiwan at 3:59 a.m., and it took more than two hours for all 41 passengers to be tested.
Four of them tested positive, representing a positivity rate of almost 10 percent, according to Wang.
"The positivity rate was much higher than we expected," Wang added.
The five long-haul flights, which carried 219 travelers, arrived at Taoyuan airport during Tuesday morning.
For the whole day, nearly 700 travelers arriving on eight long-haul flights from places including Los Angeles, San Francisco, Australia, Istanbul, and Dubai, are expected to get COVID-19 tests at the airport, according to Taoyuan International Airport Corporation Ltd.
A huge surge in inbound passenger arrivals for the Lunar New Year holiday was expected during the Jan. 3-16 period, the Ministry of Transportation and Communications said, citing flight ticket booking data provided by airline companies.
However, according to airline companies, due to the current COVID-19 situation, Taiwan is seeing a significant reduction in arrivals for the Lunar New Year holiday.
View All