CORONAVIRUS
/
Bookings for new COVID-19 vaccination round to start Nov. 23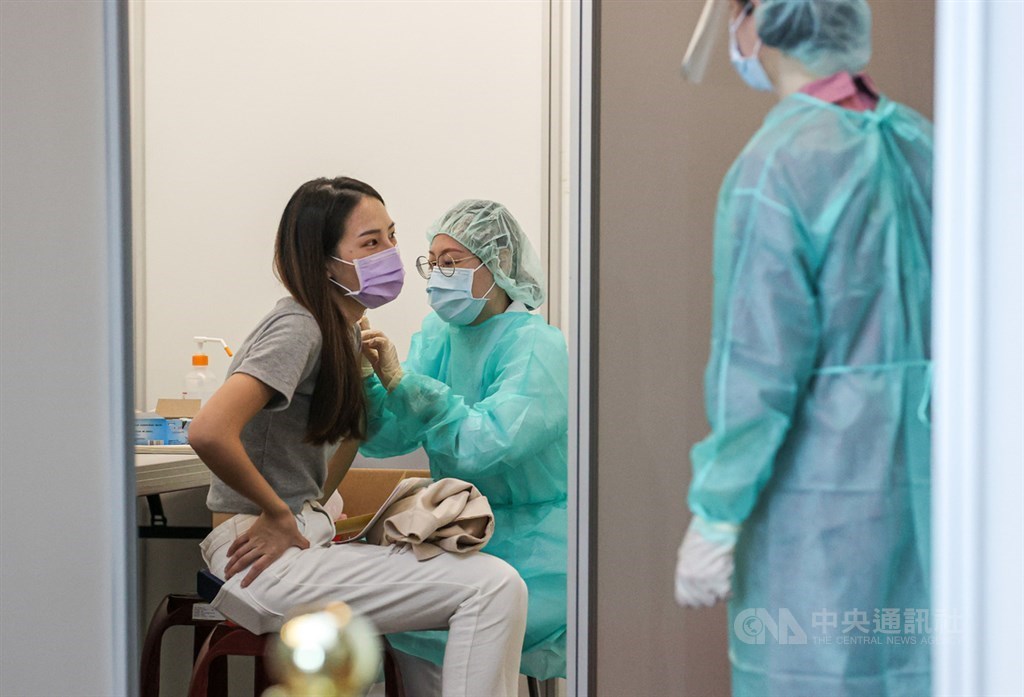 Taipei, Nov. 20 (CNA) Around 4.09 million people will be eligible for the next round of COVID-19 vaccinations to be administered for Nov. 25 to Dec. 1, including about 770,000 who qualify for a newly introduced vaccine mix-and-match option, the Central Epidemic Command Center (CECC) announced Saturday.
Bookings for the 15th round of the vaccine rollout can be made on the government's COVID-19 vaccination website on Nov. 23 and 24, CECC spokesperson Chuang Jen-hsiang (莊人祥) said.
Only adults above the age of 18 qualify for a first jab of Moderna, and those above the age of 12 are eligible for a first jab of Pfizer-BioNTech (BNT), despite the recent suspension of the second jab for the 12-17 age group.
According to Chuang, about 300,000 people are eligible for a first mRNA vaccine shot.
In addition to those who expressed a preference for either one of the mRNA vaccines, Chuang said around 130,000 registered to receive only the BNT vaccine, while about 300,000 opted for just Moderna.
Those who had their first Moderna or BNT shot on or before Oct. 28, will be able to book an appointment for the second shot they need to be fully inoculated.
Of which, Chuang said 2.44 million people are eligible for a second BNT shot, while 150,000 could book a second dose of Moderna.
As for the AstraZeneca (AZ) vaccine, round 15 is only available to those in need of a second jab to be fully vaccinated, having received a first jab on or before Sept. 30, the CECC announced.
According to Chuang, the number of people who received a first jab of AZ more than eight weeks ago is around 770,000.
The CECC also announced that individuals who qualify for a second dose of AZ could also opt for either Moderna or BNT for their second jab, as part of the center's new vaccine mix-and-match program.
Chuang said the mix-and-match registration which started earlier attracted around 86,000 people to sign up for a different vaccine instead of waiting for a second AZ shot.
He said that of those registered, around 53,000 were fine with receiving either one of the mRNA vaccines, while the registration for mixing with only Moderna was roughly 14,000, and about 19,000 people signed up for only BNT.
Although registration for mix-and-match has closed, Chuang said the option could be available for face-to-face appointments at hospitals as early as Nov. 25, without having to go through the government's COVID-19 vaccination website.
Currently, the CECC estimates that around 684,000 people who have already taken their first shot of AZ have yet to make bookings for a second jab.
Starting at 2 p.m. on Nov. 22, Chuang added, those eligible for the next round of vaccinations will receive text notifications to remind them to make bookings on Nov. 23-24.
BNT bookings will be available from 10 a.m. on Nov. 23, to 12 p.m. Nov. 24, while bookings for AZ and Moderna will run from 2 p.m. Nov. 23 to 12 p.m. Nov. 24.
View All