Road in eastern Taiwan closed following heavy rain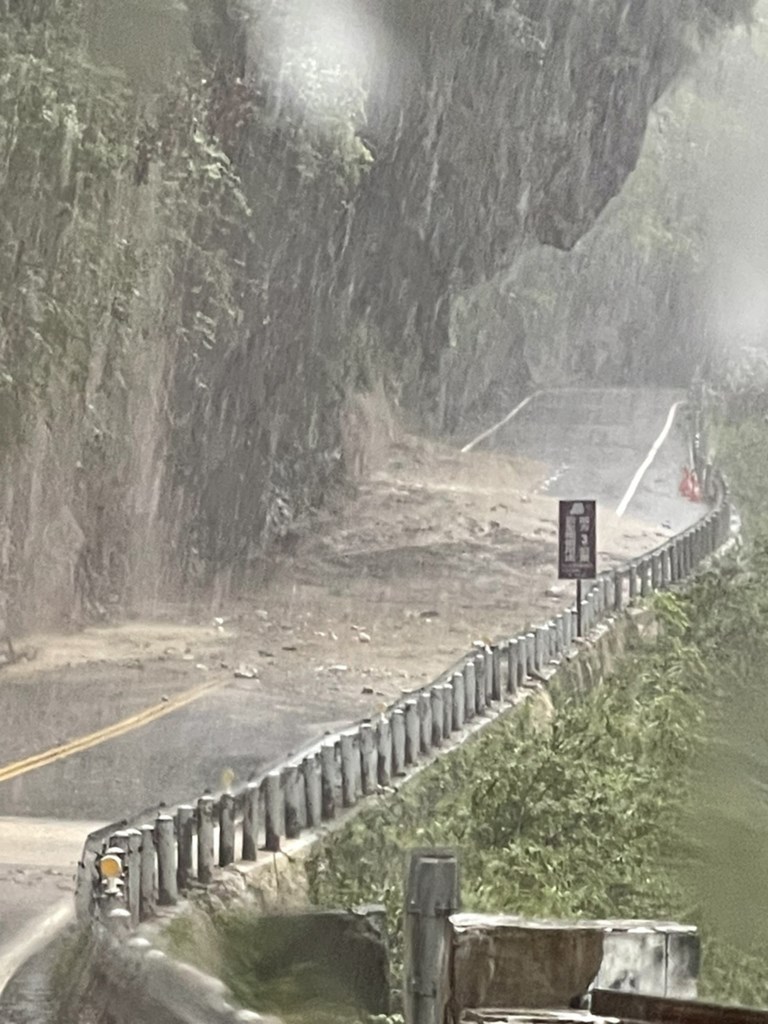 Taipei, Oct. 13 (CNA) Part of Provincial Highway 30, a 35.4-kilometer mountain road in eastern Taiwan, has been temporarily closed by Taitung police because of cave-ins and other severe damage in both directions of the road.
The Directorate General of Highways (DGH) has deployed a repair crew to the damaged road in Changbin Township in Taitung County, about 29.8 kilometers from the starting point of the road in Zhuoxi Township in Hualien County, the Chenggong Police Precinct said in a statement.
No accidents have been reported at the site, according to the police.
The highway will be closed off from the 19-kilometer mark in Yuli Township of Hualien to the 35-kilometer mark in Changbin Township -- a section also known as the Yuchang Highway -- until the road is repaired, the police said.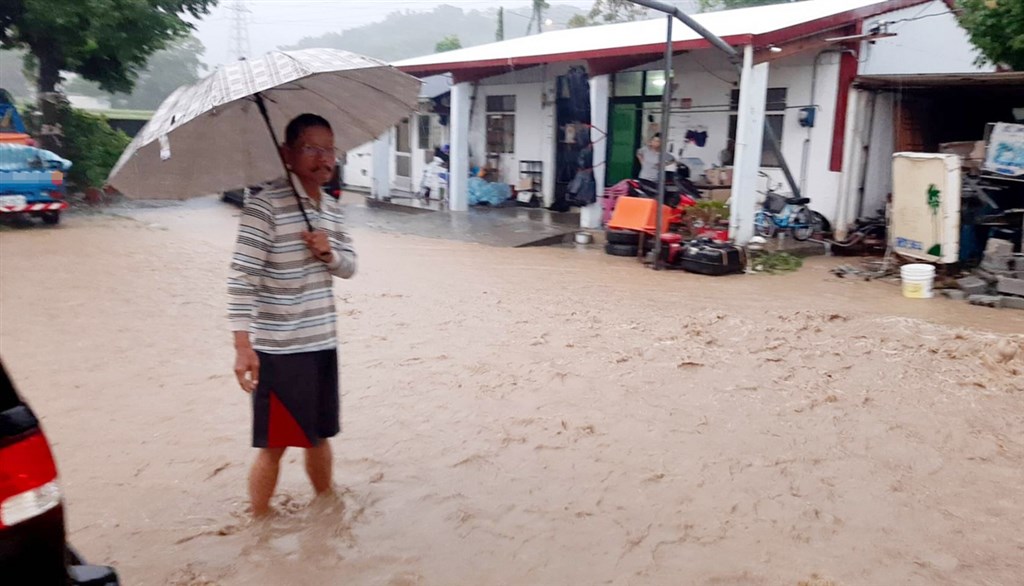 The DGH said on its website that repair work is expected to be completed by 6 p.m. Wednesday.
Until then, people who wish to travel from Changbin to Yuli townships are advised to take Provincial Highway 11, the DGH said.
The periphery of Tropical Storm Kompasu, which is headed toward China's Hainan Island, has affected Taiwan over the past two days, bringing significant rainfall to Hualien and Taitung.
According to Central Weather Bureau (CWB) data, southern Hualien was hit with 700-800 mm of rain and Taitung with 400-600 mm of rain between midnight Saturday and noon Wednesday.
Intermittent torrential rain beginning Sunday evening has caused flooding in several areas in southern Hualien, including in Yuli and neighboring Zhuoxi and Fuli townships, all of which are located in mountainous areas, according to local authorities.
In particular, muddy water covered low lying areas of Yuancheng Village of Yuli on Wednesday morning and poured into a house where seven residents were trapped inside, the county's fire bureau said.
All seven people were evacuated safely by a rescue team, the bureau said.
The CWB on Wednesday issued an extremely heavy rain advisory for Hualien that will last throughout Wednesday evening while warning people living in Taitung and mountainous areas of New Taipei, Yilan and Pingtung of heavy rain.
Coastal areas in Keelung and mountainous areas in central and southern Taiwan will also experience heavy rain, the CWB forecast.
In view of the heavy rain, schools and offices were closed in Hualien County on Wednesday starting noon and in Taitung County starting at 1:30 p.m., the county governments announced earlier in the day. (Click here for the latest school and office closures information.)
On a highway linking Huanlien and Taitung.