CORONAVIRUS
/
COVID cluster at Chiayi factory seems under control: health minister
Taipei, Aug. 1 (CNA) A cluster of COVID-19 cases linked to a factory in Chiayi County appears to be under control, less than a week after it was detected, Health Minister Chen Shih-chung (陳時中) said Sunday.
"No new cases have been reported in the factory cluster," Chen said at a regular news briefing, referring to an aluminum factory in Chiayi, in southern Taiwan.
The cluster, first confirmed on July 28, consisted of 11 infections -- eight factory workers, two of their relatives, and the suspected source, who had visited Taipei's Wanhua District, one of the hot spots in the domestic outbreak this year.
Since July 28, a total of 98 people identified as close contacts of the infected persons in the Chiayi cluster have been tested for COVID-19, and there have been no additional cases, Chen said.
"Although further monitoring is needed, indications are that the COVID-19 cluster is not escalating," he said.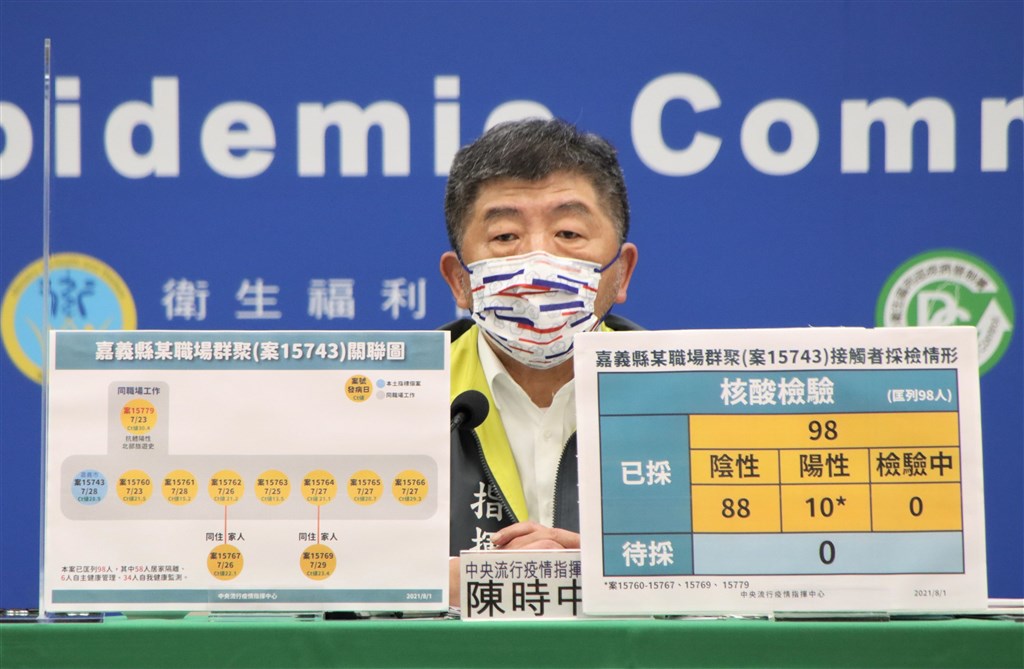 Chiayi residents who may be worried about being infected can get tested at stations set up by the county government, Chen said.
At the press briefing, he also reported 14 new cases of COVID-19 in Taiwan -- 12 transmitted domestically and two contracted overseas -- and two deaths from the disease.
Of the domestic cases, six were reported in New Taipei, four in Taipei, and one each in Taoyuan and Taichung cities, Chen said.
The source of infection in eight of the cases has been traced, while one remains unclear, and three others are still being investigated, he said.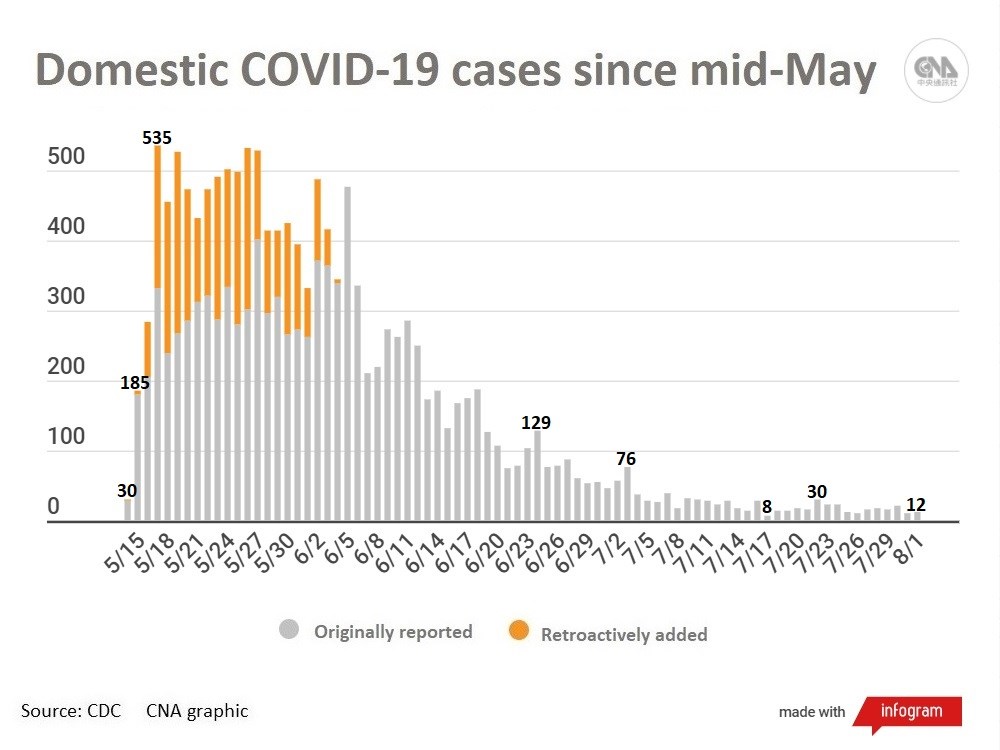 The two imported cases were Taiwanese who recently returned home, one from India on July 10, and the other from Mexico on July 21, according Chen.
Meanwhile, the two people who died were both males, one in his 70s, and the other in his 60s, he said.
The new COVID-19 cases brought the total in Taiwan to 15,688, of which 14,202 are domestic infections reported since May 15, when the country first recorded more than 100 cases in a single day.
To date, 789 people have died of COVID-19 in Taiwan, including 777 since May 15.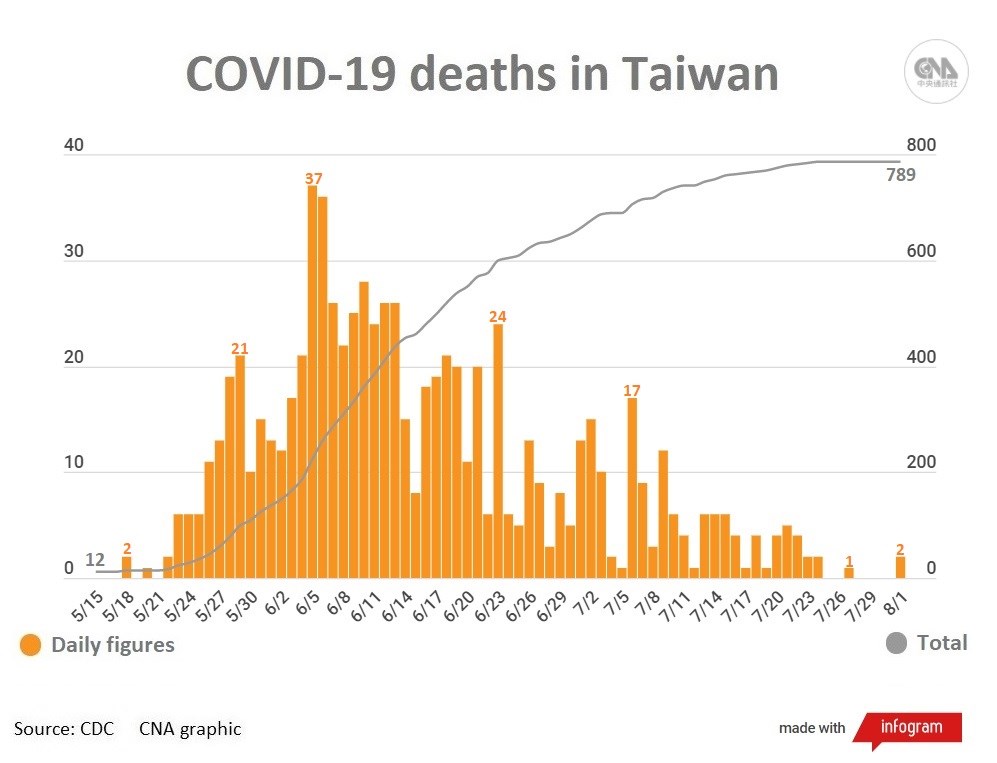 Recent cases
July 31: Taiwan reports 12 new COVID-19 cases, zero deaths for 4th straight day
July 30: Taiwan reports 25 new COVID-19 cases, including a factory cluster in Chiayi
July 29: Taiwan reports 18 new COVID-19 cases, zero deaths for 2nd straight day
July 28: Taiwan adds 18 new domestic COVID-19 cases; no deaths reported
July 27: Taiwan records 17 new COVID-19 cases, receives new AZ vaccine delivery 
View All