CORONAVIRUS
/
Taiwan may allow mixing vaccines within three months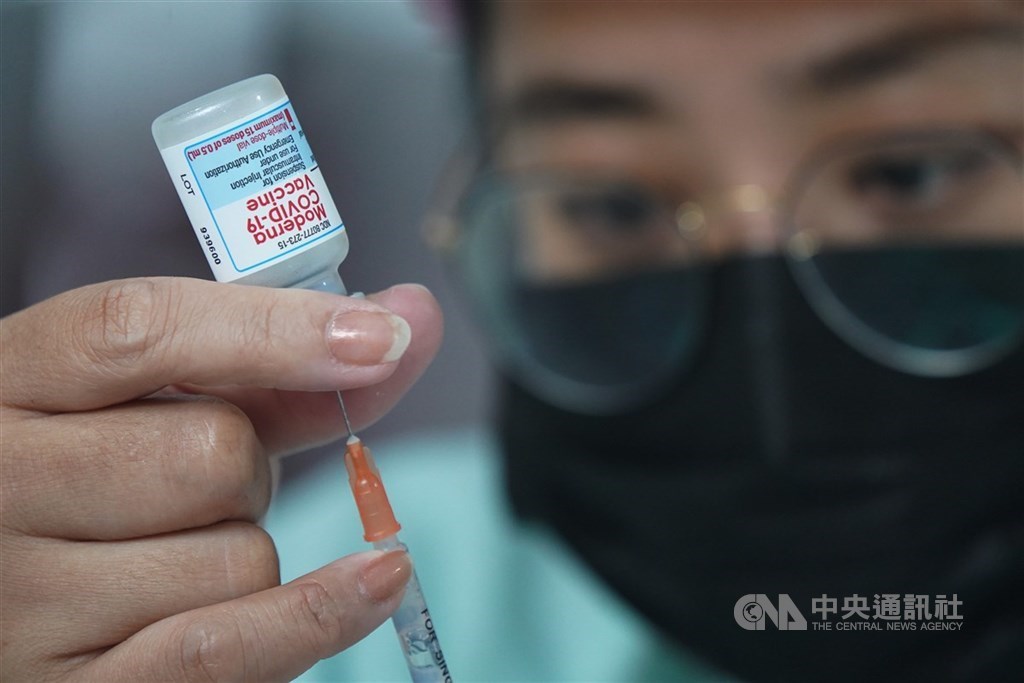 Taipei, July 17 (CNA) Taiwan may allow people to get one dose each of the AstraZeneca and Moderna COVID-19 vaccines in the coming months if studies show such an approach works, Health Minister Chen Shih-chung (陳時中) said Saturday.
Clinical trials on the mix-and-match approach to COVID-19 vaccines in Taiwan will take at least three months to complete and the results will help the government determine the viability of such an approach, Chen said during a press briefing.
If studies being done overseas prove before then that mixing the AstraZeneca vaccine with the Moderna vaccine is safe and effective, then the government may consider giving a green light to that option sooner, Chen said.
Currently, the government prohibits mixing doses due to the lack of clinical data on the practice's safety and efficacy.
Despite this, people who experience severe adverse reactions to a first dose of a particular brand are allowed to switch brands.
The unstable supply of vaccines in Taiwan has resulted in public clamor for mixing vaccines so that people can have their second shot with whatever vaccine is available.
Clinical trials on mixing vaccines have begun at National Taiwan University Hospital, with results expected in three months.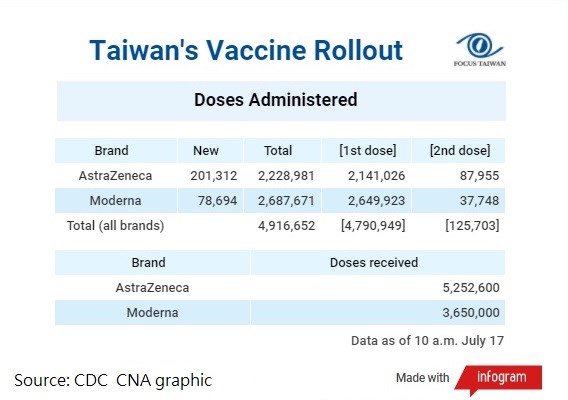 Chiu Cheng-hsun (邱政洵), a member of Taiwan's Advisory Committee for Immunization Practices (ACIP), told CNA in a phone interview that several studies abroad have shown favorable results in mixing the AstraZeneca vaccine with the Pfizer-BioNTech vaccine.
There are few studies, however, on mixing the AstraZeneca and Moderna vaccines - the only two vaccines that have been available in Taiwan to date - and they have all been done on Westerners, raising questions over whether the data collected in those studies are applicable to Asians, Chiu said.
"That was why the Ministry of Health and Social Welfare encouraged our medical institutions to do our own studies to obtain local data," he said.
View All