CORONAVIRUS
/
Taiwan aiming to soon administer 1 million COVID-19 shots per week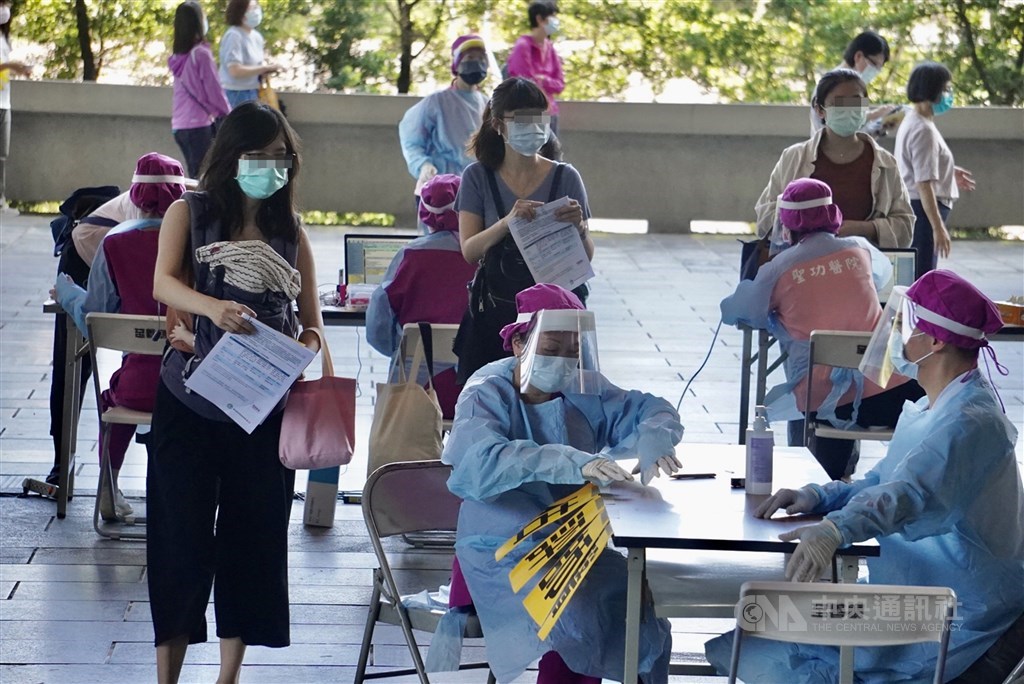 Taipei, June 2 (CNA) The Central Epidemic Command Center (CECC) said Wednesday it is preparing to set up thousands of community vaccination stations across the country in the next few months, with the goal of administering 1 million doses of COVID-19 vaccine per week, as part of a large-scale inoculation plan to combat the pandemic.
According to CECC spokesperson Chuang Jen-hsiang (莊人祥), 2 million doses of COVID-19 vaccines are scheduled to be delivered to Taiwan before the end of the month and another 8 million by the end of August.
Once the vaccines arrive on time, the CECC will implement its massive inoculation plan, starting later in June with 800 clinics around the country, which will serve as as vaccination stations, he said
By August, the number of vaccination stations will be increased to 2,000, and they will be set up in village offices, community clinics, and at PX Mart supermarkets around the country, Chuang said.
Meanwhile, government units, military camps and private enterprises with more than 1,000 employees can apply to the CECC for large-scale vaccination of their staff, he said.
With the implementation of the plan, Taiwan is expected to administer 1 million shots of COVID-19 vaccines per week, Chuang said.
In anticipation of high demand, he said, the CECC has been recruiting people to give the jabs, and 7,700 applicants have already signed up for the required training.
As part of the vaccination plan, Minister without Portfolio Audrey Tang (唐鳳) has been working to set up a platform that would allow people to make vaccination appointments a week in advance, via a mobile app, which would help avoid overcrowding at the stations, the CECC said.
Taiwan has signed contracts to purchase nearly 20 million vaccine doses from overseas, including 5.05 million doses of Moderna, 10 million AstraZeneca, and 4.76 million doses of unspecified brands through the COVAX program.
It has so far received 726,600 doses of AstraZeneca and 150,000 doses of Moderna.
The government has also signed contracts with two local vaccine makers, United Biomedical and Medigen, to purchase a total of 10 million COVID-19 vaccine doses, but the companies are still carrying out phase-two clinical trials.
As of Tuesday, 500,577 shots of COVID-19 vaccine had been administered in Taiwan, which has a population of 23.5 million, according to CECC data.
View All