CORONAVIRUS
/
Taipei bans all on-site dining, drinking, starting Monday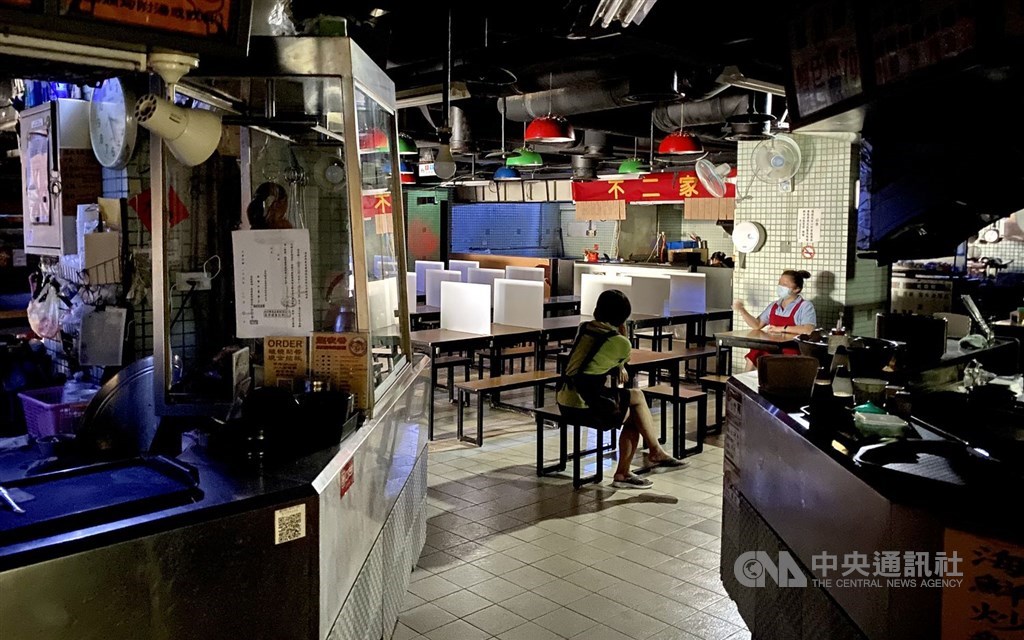 Taipei, May 23 (CNA) Taipei City government on Sunday announced a ban on all on-site dining and drinking in the city starting Monday in response to the continued increase in domestically transmitted coronavirus cases in the capital city.
These outlets will only be allowed to serve takeout food or make deliveries starting next week, Taipei Mayor Ko Wen-je (柯文哲) announced.
Operators who fail to comply will be fined NT$3,000 (US$107) to NT$15,000 under the Communicable Disease Control Act, the city's Market Administration Office said.
When the ban was initially announced Thursday, it targeted traditional markets and night markets in Taipei. It has now been expanded to include all food and drink vendors.
According to Ko, the decision was made after the city's COVID-19 positivity rate on Saturday rose to 8.47 percent from 4.6 percent-7.0 percent over the past few days.
The relatively high rate shows that in Taipei, particularly Wanhua District, the domestic infection rate has yet to subside and the city government needs to impose stricter rules to contain the spread of the coronavirus, Ko said.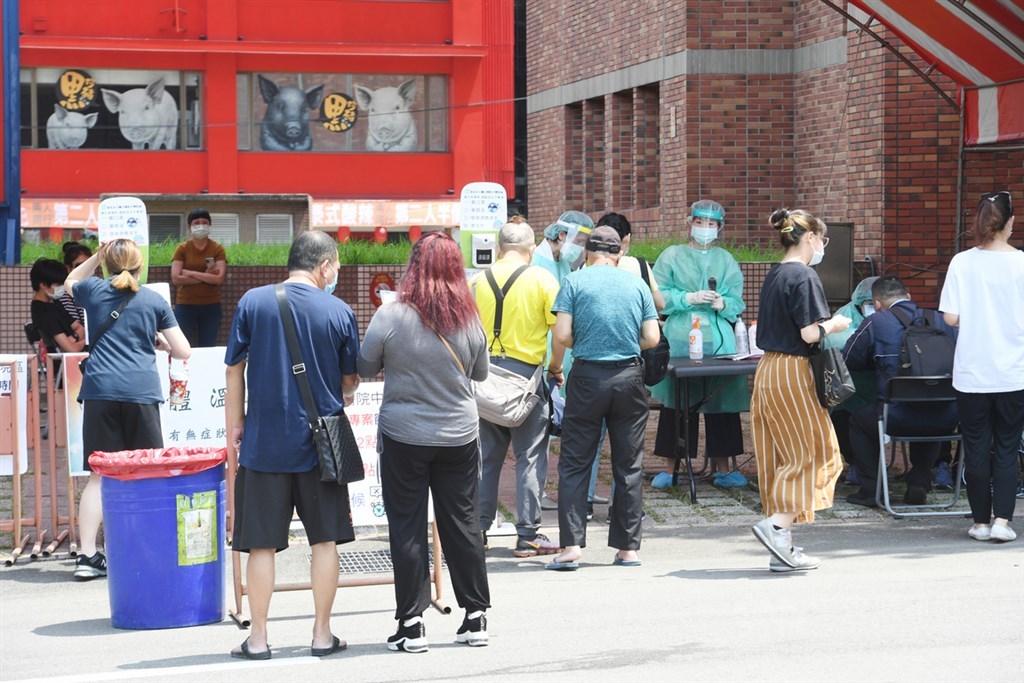 Earlier Sunday, Ko announced that the city government will soon establish COVID-19 rapid screening sites in each of the city's 12 districts.
The mayor also indicated 20 major hospitals in the city will now provide rapid screening testing starting Monday.
Currently, the city has four screening sites, all located in Wanhua, the epicenter of a domestic outbreak centering on the district's hostess teahouses.
Ko also announced that the city government is looking for more hotels to serve as "enhanced" quarantine venues to house those who test positive for COVID-19 but have mild symptoms or no symptoms.
These "enhanced" hotels will be manned by retired medical personnel and offer necessary assistance to those staying there.
This will make more room for COVID-19 patients with severe symptoms who need to be placed in isolation wards at hospitals, according to the city government.
Currently, contracts have been signed with four hotels in the city, offering 500-plus rooms.
The central government has prepared a quarantine center for COVID-19 patients with mild symptoms or no symptoms but it is in Taichung, central Taiwan, and only 12 Taipei citizens checked into the center on Saturday.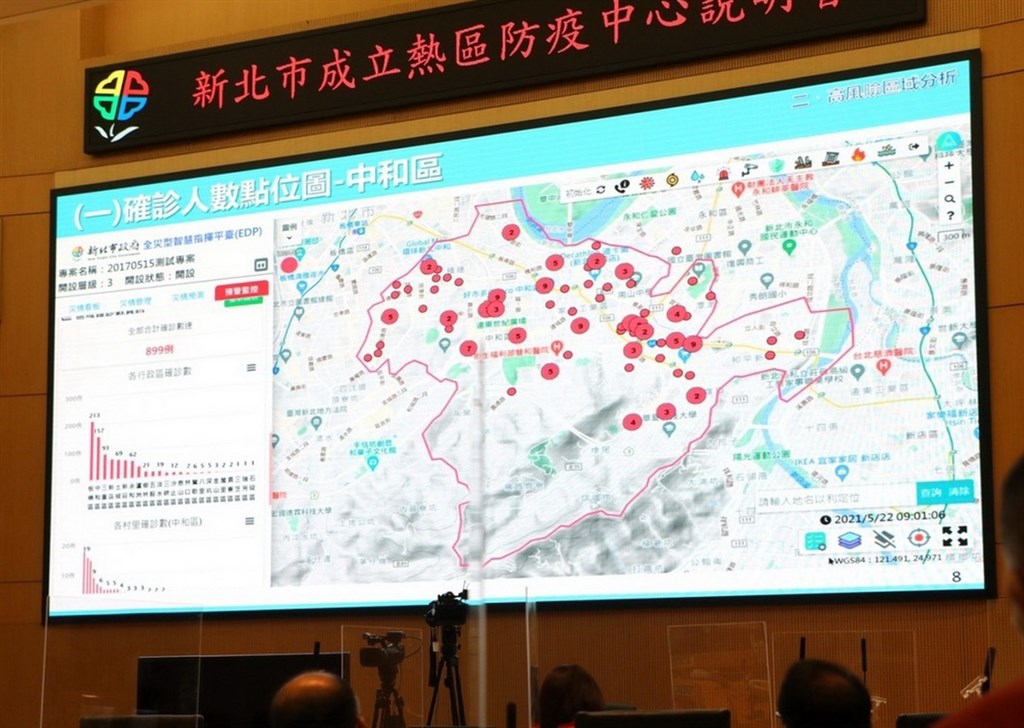 Meanwhile, in nearby New Taipei, Mayor Hou Yu-ih (侯友宜) said his government will have an extra 391 isolation wards prepared for COVID-19 patients over the next two days to meet increasing demand.
This will bring the total number of isolation wards in the city to 1,043.
The city government also continues to recruit retired medical personnel to serve as volunteers at the city's screening sites and quarantine centers, he said.
The mayor further announced that any medical workers who become infected with the new coronavirus disease as part of their responsibilities will receive a one-off payment of NT$100,000 (US$3,576).
In Banqiao and Zhonghe, the two districts with the highest number of confirmed cases in New Taipei, the city government set up an additional mobile screening site in each district Sunday.
That brings the total number of rapid screening locations in New Taipei to 10, with the ability to test 2,600 samples every day, according to the city government.
Local health authorities will also increase the frequency of sterilization work in Banqiao and Zhonghe, it said.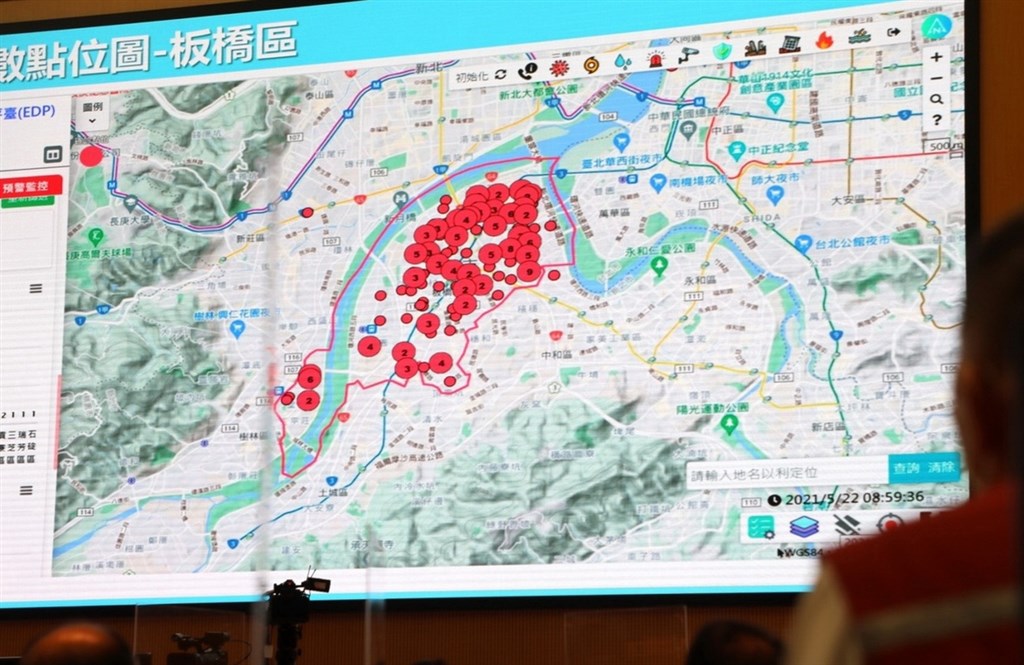 As of Saturday, Taipei and New Taipei have had 2,000-plus cases, or more than 80 percent of all confirmed COVID-19 infections in Taiwan, making the two northern municipalities the epicenter of the pandemic in the country.
View All