CORONAVIRUS
/
Taipei, New Taipei schools to close for 2 weeks amid COVID surge
Taipei, May 17 (CNA) All schools in Taipei and New Taipei, from elementary to high school level, will be closed closed for two weeks, starting Tuesday, the two city governments announced Monday, citing the rapid spread of COVID-19 in the two municipalities amid a rise in locally transmitted cases.
The suspension of on-site classes from May 18-28 includes junior and senior high schools, elementary schools, kindergartens, nurseries, and cram schools, the two city governments said.
During that time, online learning platforms can be used to continue classes, while parents of children under the age of 12 will be eligible to take unpaid family leave, the city governments said.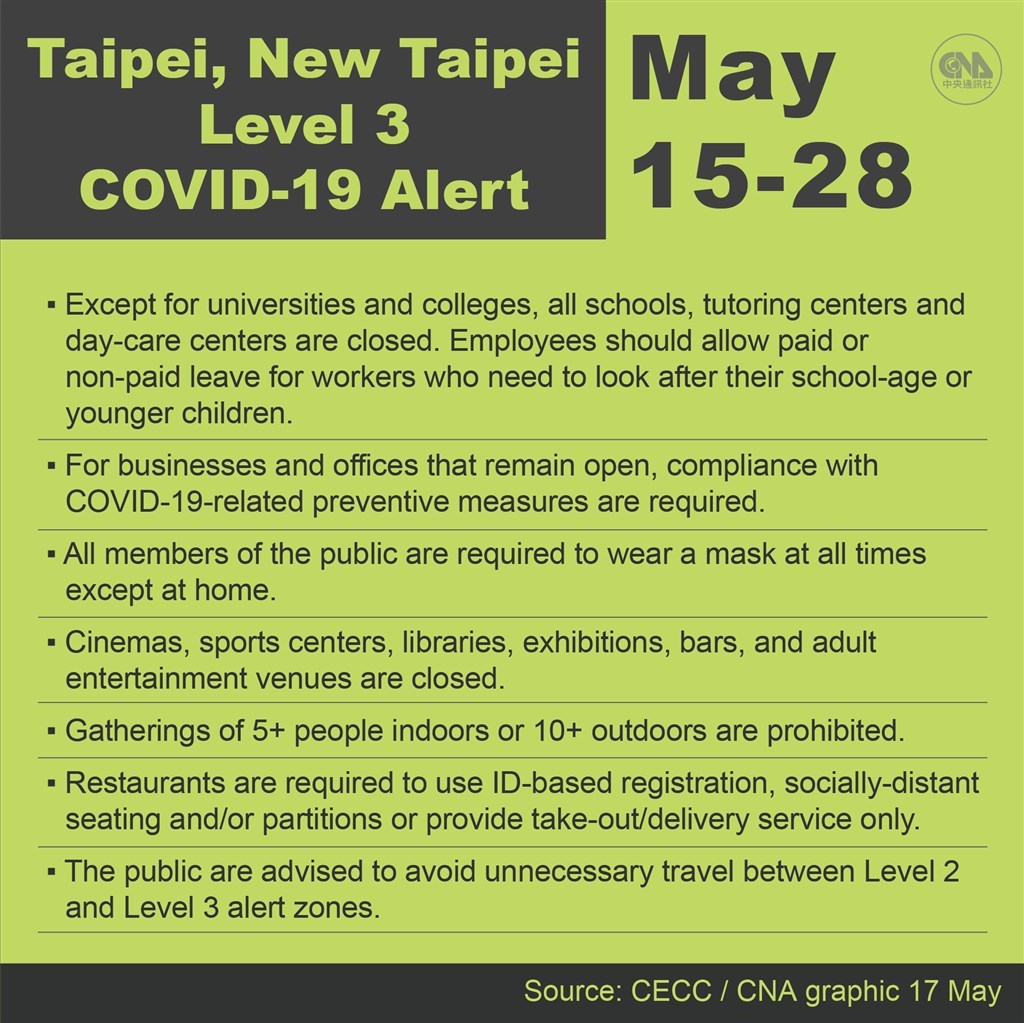 The school closure in the two northern cities was announced after Taiwan on Sunday confirmed 206 new domestic cases of COVID-19, its highest number of locally transmitted infections in a single day since the pandemic began.
On Saturday, the Central Epidemic Command Center raised the COVID-19 alert to level 3 for Taipei and New Taipei, which means that indoor gatherings of more than five people and outdoor gatherings of more than 10 are not allowed until May 28.
View All