CORONAVIRUS
/
New record set for domestic COVID-19 cases in Taiwan (update)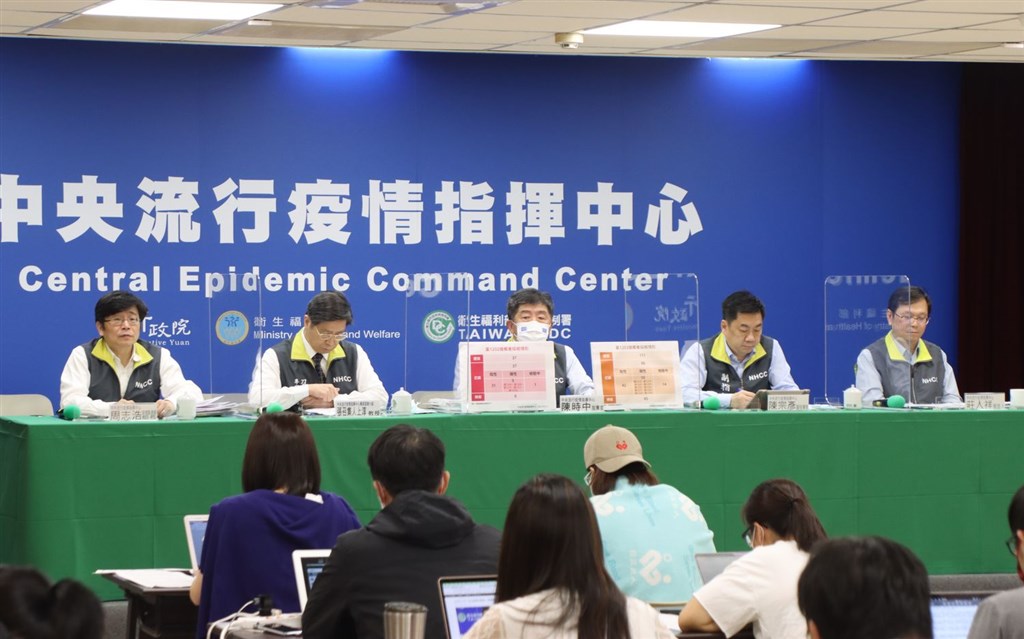 Taipei, May 12 (CNA) Taiwan on Wednesday confirmed 16 new domestically transmitted COVID-19 cases, the highest number of domestic infections reported in a single day in the country since the outbreak began.
Meanwhile, four imported cases -- three from the Philippines and one from India -- were also reported, according to the Central Epidemic Command Center (CECC).
In addition, the details of one confirmed case are still being investigated to determine whether it is a domestic or imported case.
This case involves a woman in her 30s, who is a flight attendant at China Airline, one of Taiwan's largest carriers. She flew to Vietnam May 5 on an assignment with a pilot who was confirmed with the disease Monday.
The pilot was in the United States from April 20-22 but the source of his infection has yet to be determined, according to the CECC.
Three of the 16 domestic cases are linked to an arcade in Yilan County, while 10 others are contacts of a case confirmed Tuesday involving a Taiwanese man in his 60s, Health and Welfare Minister Chen Shih-chung (陳時中), who heads the CECC, said at a press briefing on Wednesday.
The source of infection in the other three cases remains unknown, he noted.
Two of the three domestic cases with unknown sources of infection are workers in two tea parlors in Wanhua District in Taipei -- women in their 50s and 60s who have no recent overseas travel history, the CECC said in a press release.
Health authorities have tracked down 42 people who may have come into contact with the two infected women and placed them under home isolation, the CECC said, adding that contact tracing efforts are still ongoing.
The three new cases connected to Galaxy Baccarat Amusement Arcade in Yilan bring to eight the number of COVID-19 cases connected to the arcade cluster.
As for the other 10 domestic cases -- five men and five women aged 50-70, they involved a family member and friends of the Taiwanese man who was confirmed to have contracted the disease Tuesday. He has no recent history of traveling abroad, the CECC said.
To date, Taiwan has recorded 1,231 cases of COVID-19, 1,056 of which have been classified as imported. Of the total, 1,097 have recovered, 12 have died, and 122 are in the hospital, according to CECC statistics.
Globally, COVID-19 has infected over 159.18 million people in 193 countries and regions, with more than 3.32 million fatalities, CECC figures show.
View All