Taipei MRT unveils line of 25th anniversary souvenirs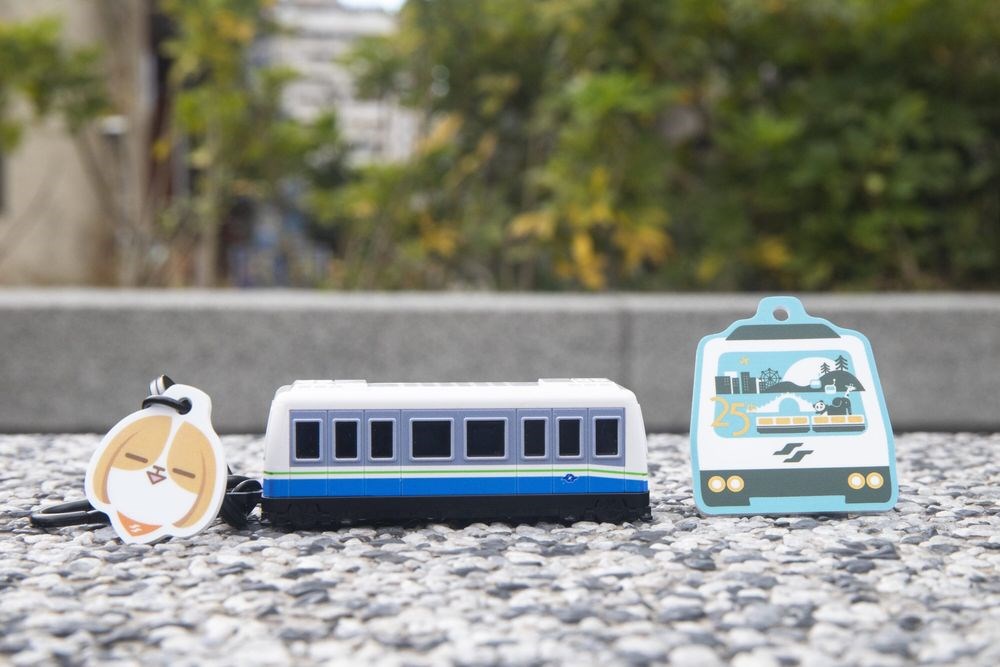 Taipei, April 29 (CNA) Taipei's mass rapid transit (MRT) system on Thursday announced plans to roll out a line of limited edition products to commemorate the 25th anniversary of its founding.
In a Facebook post, the company previewed several of the items it plans to launch in the coming days, including a three-dimensional MRT card in the shape of a train carriage on the Wenhu (brown) line.
When swiped, the battery-free 3D card will flash its headlights and emit a beeping sound similar to that of Taipei Metro trains as they prepare to depart a station, the company said.
According to the post, the line of commemorative products will also include a limited edition MRT card decorated with a Wenhu line train carriage and other iconic images of Taipei, as well as polo shirts available in black and white.
The products will be available in the Taipei Metro gift shops at the Zhongshan and Zhongxiao Fuxing stations, the company said.
In terms of prices, the 3D and 2D MRT cards will go on sale Friday for NT$490 (US$17.59) and NT$120, respectively, while the polo shirts will sell for NT$390 from May 8, it said.
The Taipei MRT system opened on March 28, 1996, at which time it consisted only of the elevated Wenhu line that runs from Zhongshan High School to Taipei Zoo.