Over 20 people suffer burned feet in temple ceremony incident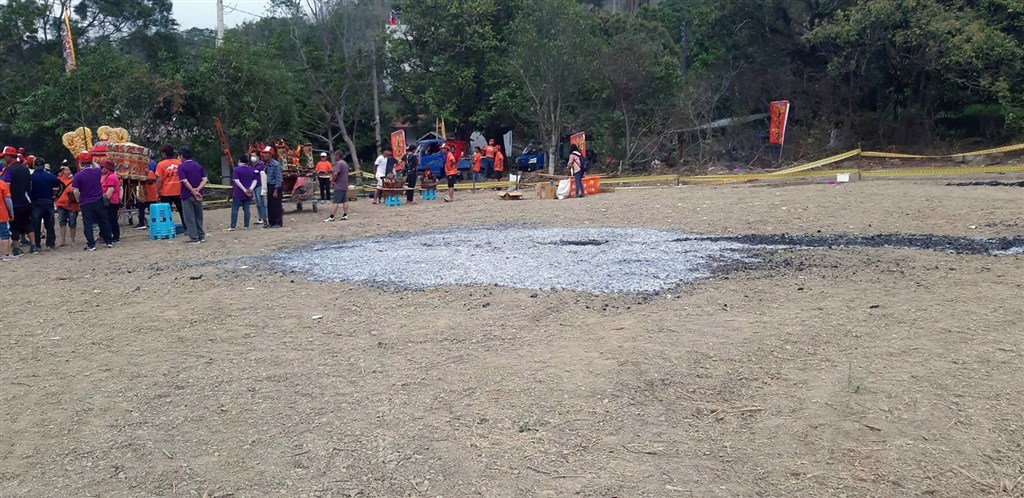 Kaohsiung, April 17 (CNA) Over 20 people were hospitalized Saturday evening after a firewalking ceremony hosted by a Taoist temple in Kaohsiung's Jiaxian District went awry.
A total of 24 people, including workers and worshipers at Jhenwei Temple, suffered injuries to their feet varying in severity from minor to third-degree burns after running barefoot over burning charcoal in a religious rite known as firewalking, according to the Kaohsiung Fire Bureau.
The injured were rushed to various hospitals in the city and as of late Saturday, none were listed in life-threatening condition and most had been discharged after treatment.
The authorities are still investigating the cause of the incident, but a preliminary investigation suggests that the temperature of the hot coals was not well-controlled and was overheated, according to police and fire officials.
Firewalking, or "guohuo," is an important cleansing ceremony in certain aspects of Taiwanese folk religion. During the ceremony, temple workers will carry deity statues and palanquins and run barefoot across hot charcoal to receive the blessings of the gods.
Believers sometimes bring statues of deities from their homes to pass over the fire in an attempt to purge themselves of bad luck and evil spirits and bring good fortune.