CORONAVIRUS
/
Medical workers to get priority for COVID-19 vaccinations: CECC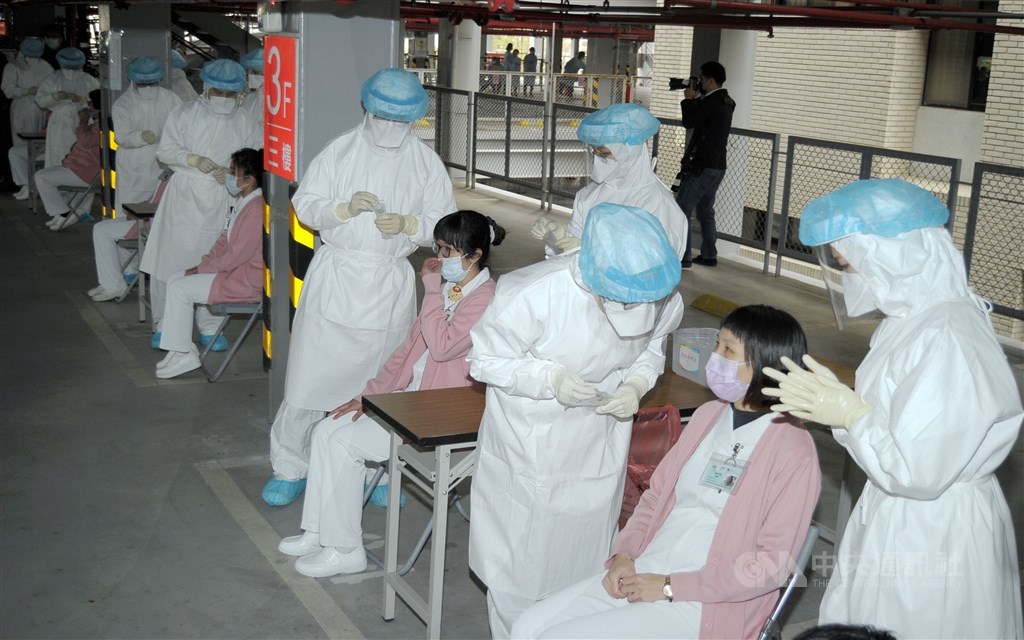 Update: Taiwan authorizes AstraZeneca vaccine ahead of first shipment's arrival
Taipei, Feb. 19 (CNA) About 332,000 health care workers across Taiwan will be the first to receive COVID-19 vaccinations, which could arrive as early as the end of February, according to the Central Epidemic Command Center (CECC).
Disease prevention officials and frontline epidemic prevention personnel will be the second group eligible for the vaccine, CECC spokesperson Chuang Jen-hsiang (莊人祥) said Friday at a news briefing in Taipei.
Local workers who offer assistance or deliver meals to quarantined individuals and airport transportation staff who might come into close contact with infected persons due to the nature of their work are also included in the second group, which totals around 140,000 people, he said.
Next in line will be around 90,000 police and military police, followed by 158,000 long-term care workers, social welfare workers, and caregivers and then some 200,000 military personnel, Chuang said.
Taiwan has been allocated over 200,000 doses of the AstraZeneca vaccine -- developed by Oxford University and British-Swedish pharmaceutical giant AstraZeneca -- via the World Health Organization's COVAX platform, according to the CECC.
The vaccine could arrive as early as next week and begin to be administered in March, the center said.
In a related development, Health and Welfare Minister Chen Shih- chung (陳時中) said Thursday he was certain that BioNTech (BNT) will sign a deal to supply COVID-19 vaccines to Taiwan, but did not provide any other details.
Earlier this week, Chen indirectly accused China of holding up a contract of 5 million vaccines that Germany-based BNT agreed to sell to Taiwan late last year, but refused to provide any details.
BNT did not comment directly on the charge but said it was still working on the sale.
View All