CORONAVIRUS
/
CECC denies report that Taiwan has obtained Pfizer vaccines (update)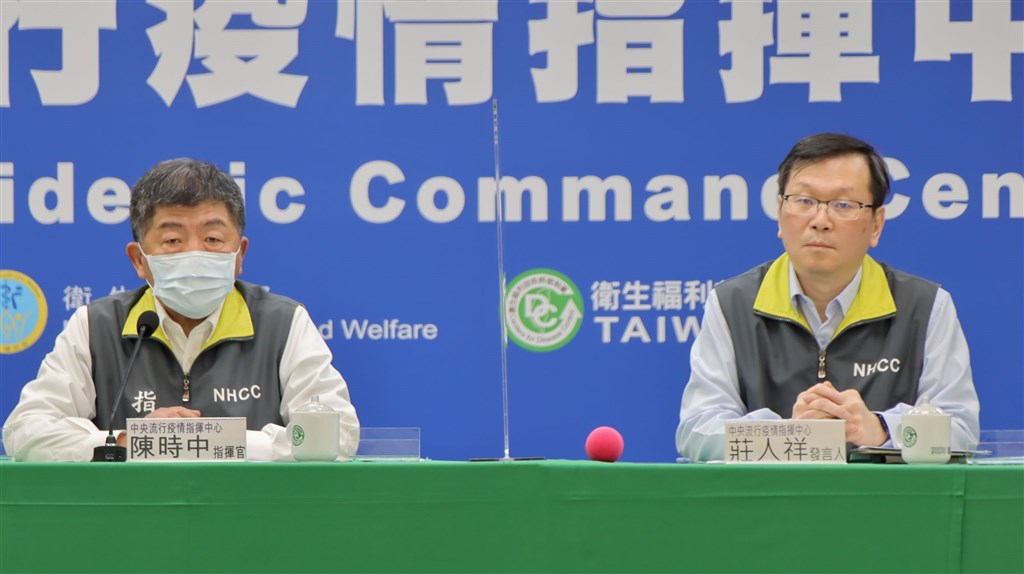 Taipei, Feb. 1 (CNA) The Central Epidemic Command Center (CECC) said Monday there is no truth to a media report that Taiwan has secured 100,000 doses of the Pfizer COVID-19 vaccine through "diplomatic sources" in the United States.
"There is no such thing," Health and Welfare Minister Chen Shih-chung (陳時中), who heads the CECC, said at an emergency press briefing in Taipei.
Chen was responding to a front page story in the United Daily News on Monday, which said Taiwan had obtained 100,000 doses of the COVID-19 vaccine produced by the American pharmaceutical company Pfizer through "diplomatic sources" in the U.S.
The report said that the vaccines were scheduled to arrive Feb. 4 on an Emirates flight and would be administered first to frontline medical personnel in Taoyuan.
Civil Aeronautics Administration (CAA) officials would be meeting Monday afternoon to discuss the cold chain logistics for transport and storage of the vaccines, the report said.
The newspaper reported that when it called CECC spokesperson Chuang Jen-hsiang (莊人祥) to confirm the information, he said a CAA meeting on cold chain logistics would indeed be held Monday, but it had been scheduled a while ago.
According to the report, Chuang did not confirm the information about Taiwan obtaining Pfizer vaccines, saying only that "if there is a shipment, we will announce it straightaway."
At Monday's press briefing, Chen said it was untrue that Taiwan had obtained 100,000 doses of the Pfizer vaccine that were due to arrive Thursday.
If the CECC does manage to secure COVID-19 vaccines, a public announcement will be made promptly, Chen said.
"We are asking people not to speculate on the issue," he said. "The situation of the global vaccine supply is already very chaotic. Misinformation will only hamper our negotiations."
When asked if Taiwan was in talks with the U.S. on obtaining COVID-19 vaccines, Chen sidestepped the question, saying only that discussions were ongoing with many different sources.
On the question of whether frontline medical workers in Taoyuan will be the first to get COVID-19 vaccines, Chen said the CECC will stick to the priority list it announced on Dec. 30.
Medical workers are at the top of the list, followed by government officials and employees working in epidemic control, including those at airports, and personnel such as police, who are responsible for maintaining social order.
Next in line will be workers at daycare, healthcare and long-term care centers, military personnel, people 65 years and over, those suffering from high-risk diseases, and patients with rare diseases and severe wounds or conditions, according to the CECC priority list.
In late December, the CECC said it had secured access to 4.76 million doses of COVID-19 vaccine through the international COVAX allocation program, as well as 10 million doses of the Oxford-AstraZeneca vaccine.
The center said it was also in talks with another international company to buy 5 million doses of its vaccine.
View All