CORONAVIRUS
/
'Electronic fence' nabs concertgoers breaching COVID-19 protocols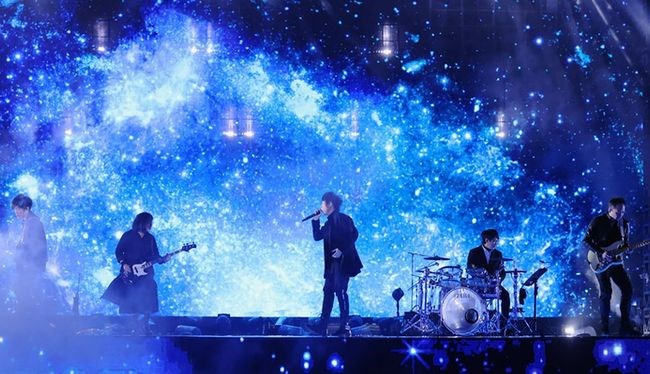 Taipei, Jan. 1 (CNA) Five people in Taiwan who attended a New Year's Eve concert in violation of COVID-19 protocols were caught Thursday by a mobile phone-based "electronic fence" launched by Taiwan's health authorities.
The individuals were spotted at the concert within 30 minutes after it started by "Skynet," an electronic fence that relies on GPS location tracking to enforce quarantine or health management restrictions, according to the Central Epidemic Command Center (CECC).
The violators, who attended the year-end concert in Taoyuan featuring the Taiwanese pop band Mayday, were required to follow "self-health management" guidelines.
The guidelines, which arrivals to Taiwan must follow for seven days after completing mandatory 14-day quarantines, normally require people to wear masks at all times and take their temperatures twice a day and suggest that they not to go to public places.
After Taiwan's first domestic case in 253 days on Dec. 22, however, the CECC tightened COVID-19 measures, including to specifically prohibit those under self-health management from attending public year-end events.
Those who violated the prohibition and were caught at the concert will be fined an amount determined by Taoyuan's Department of Public Health based on the severity of their offense, according to the CECC.
CECC spokesperson Chuang Jen-hsiang (莊人祥) told CNA on Friday that Skynet, which monitors mobile phone GPS signals, has been in place since last year to monitor the whereabouts of those in mandatory 14-day quarantines.
It was first applied to tracking those observing self-health management protocols on Thursday amid concerns of possible COVID-19 transmissions among New Year's Eve party crowds, and alerted public event organizers when such individuals appeared to be near an event location, Chuang said.
He noted, however, that Skynet is far from perfect because of its lack of precision.
Rather than being able to identify people who specifically entered a New Year's Eve party venue, it also notified event organizers of anyone under self-health management who happened to reside near or simply pass by the event location, Chuang said.
Yet that lack of precision did not hurt Taipei's health control efforts on New Year's Eve, when thousands gathered in Taipei City Hall Square for a countdown party.
More than 30 individuals under self-health management were identified by the tracking system when they came close to the event location, according to Taipei Deputy Mayor Huang Shan-shan (黃珊珊).
Skynet alerted the city government, which organized the year-end event, when the individuals were within a 650-meter radius of the square, Huang said in a phone interview Friday.
Local health authorities then sent text messages and called them requesting them to leave the area, which they did within 20 minutes, she said. None of the people actually entered the event's designated venue.
According to the CECC, violators of self-health management rules are subject to fines between NT$10,000 (US$356) and NT$150,000, while home quarantine violators will face up to NT$300,000 in fines.
On Dec. 23, 2020, a Philippine national in Kaohsiung was fined for breaching self-health management protocols, becoming the first case in Taiwan involving a fine for such violations.
View All