CORONAVIRUS
/
Price of government-rationed face masks to be lowered next year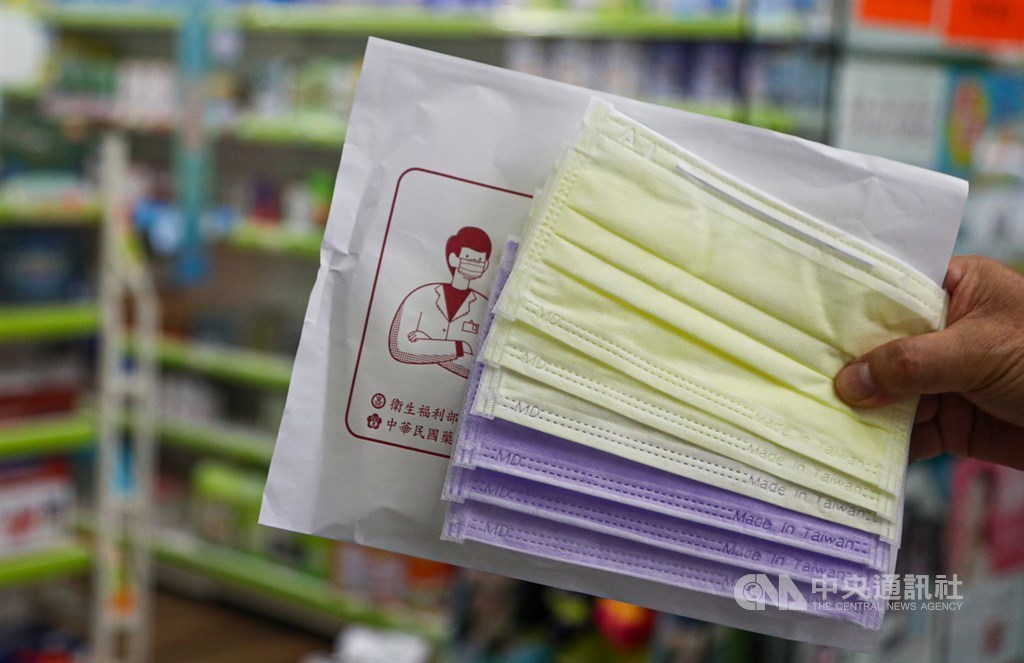 Taipei, Nov. 21 (CNA) The price of surgical face masks sold through the government's rationing program will be lowered beginning next year, the head of Taiwan's Food and Drug Administration (FDA) said Saturday.
The quantity of face masks an individual can purchase every two weeks will be raised from the current nine masks to 10, and the price for the 10 masks will be NT$40 (US$1.40), down from the current NT$45 for nine masks, FDA Director-General Wu Shou-mei (吳秀梅) said.
While consumers can buy unlimited quantities of masks on the open market, the option of obtaining government-requisitioned masks at a controlled price still exists for all Taiwanese citizens and foreign residents when they present their national health insurance cards.
The new pricing plan will be used for face masks for both adults and children, Wu said, citing the abundance of domestic mask supply as a reason for the lowered cost.
According to the FDA official, Taiwan is currently able to produce 35 million surgical face masks a day, a steep rise from the roughly 3 million a day it could make when the COVID-19 outbreak first hit Taiwan in January.
The government also has a stockpile of over 600 million face masks as a backup, Wu said.
Officials are now discussing whether to require that face mask manufacturers pre-pack the items into small quantities beforehand to lessen the workload of pharmacy and convenience store workers nationwide, she added.
Currently, government-requisitioned face masks are being distributed by manufacturers in quantities of 50 per box, which pharmacies then have to re-pack into nine-mask envelopes or wrappers before selling them to consumers.
View All