Work on Taoyuan airport's new terminal set to be completed by 2026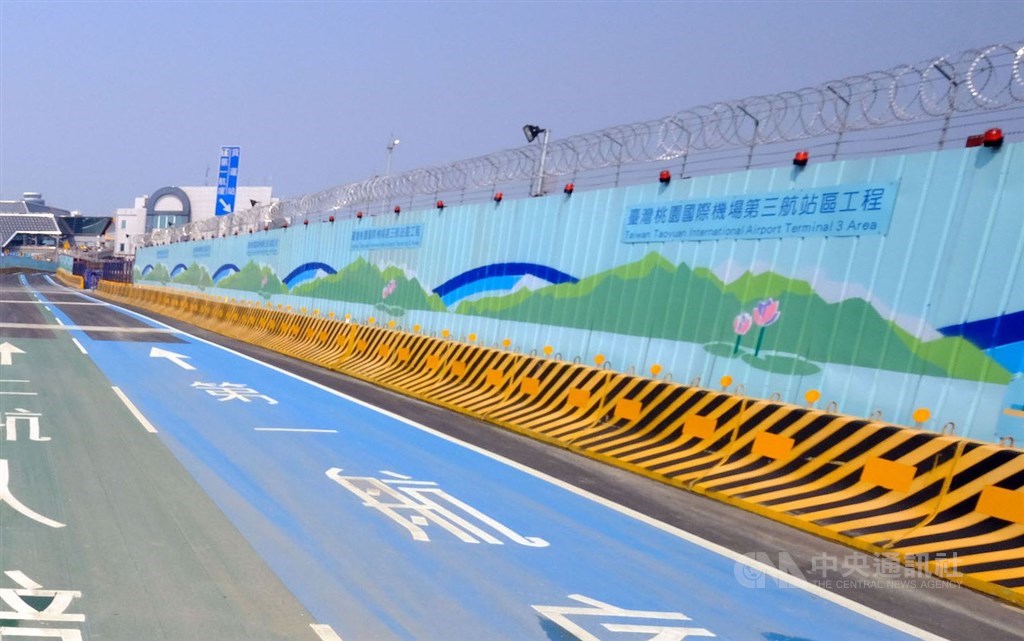 Taipei, Oct. 28 (CNA) A project to build a new terminal at Taiwan Taoyuan International Airport is scheduled to be completed by 2026, while construction work for a third runway at the airport is set to be completed by 2030, according to the airport operator Wednesday.
The company is inviting tenders for the work on a third terminal, said Taiwan Taoyuan International Airport Co. (TIAC) in a report as part of a central government budget plan submitted to the Legislative Yuan for review.
The company's board of directors agreed to a proposal at a meeting in September to complete a comprehensive plan and outline basic design principles for the third runway by 2021 and to complete a detailed design plan and an invitation to tender for the work by 2024, with the aim of having construction completed by 2030, according to the TIAC report.
Due to the impact of the COVID-19 pandemic, however, passenger volume at the airport has dropped significantly. The airport is estimated to be able to accommodate 42.827 million passengers next year, down 12 percent from the estimate this year, serving 267,000 flights, down 12 percent from the estimate this year, according to the report.
Meanwhile, the airport's operating revenue this year is estimated at NT$20.121 billion (US$702.94 million), down about 11.96 percent from a year earlier, owing mainly to the negative effects of COVID-19.
Its net operating profit after tax is estimated to reach nearly NT$4.36 billion this year, down about 31.15 percent from the amount estimated last year, according to the report.
Highlighting his concerns about the dwindling passenger numbers at the airport, Democratic Progressive Progressive Party Legislator Lee Kun-tse (李昆澤) said, citing the report, that from January to March, the airport handled 6.751 million passengers, accounting for an estimated 94.26 percent for the whole of the year, while the passenger volume between April and September was 411,332, accounting for less than 6 percent of the year's estimated total.