Alishan to run train tours featuring maple leaf scenes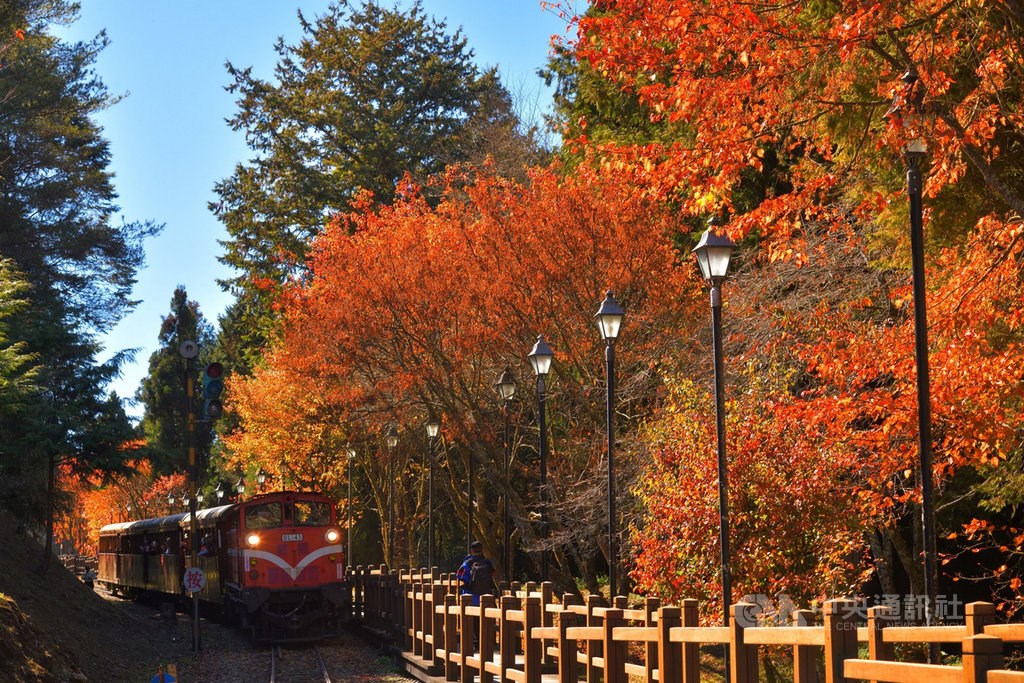 Taipei, Oct. 24 (CNA) The Alishan Forest Railway and Cultural Heritage Office (AFR) has launched a new tour package that will allow tourists to ride on a mountain train and enjoy scenic views of red maple leaves in Alishan, Chiayi County in December.
According to AFR's website, the tour package includes train tickets, lunch, tea tasting, and a guided tour led by Huang Yuan-ming (黃源明), a photographer and blogger who has been discovering Alishan's beautiful spots for decades.
AFR says the best time to visit Alishan is December and January, when maple leaves turn red and the mountain trains clatter along the tracks among picturesque scenery of colorful leaves.
Four tours will be given in December, with each tour only able to take 60 tourists, due to the limited number of seats available on the trains.
AFR encourages those who are interested to register early. The tours are scheduled for Dec. 7, 8, 14, and 15. Reservation will start from Nov. 23 on the website: https://afrts.forest.gov.tw/OT03_1.aspx