Taiwan will issue electronic ID cards in 2021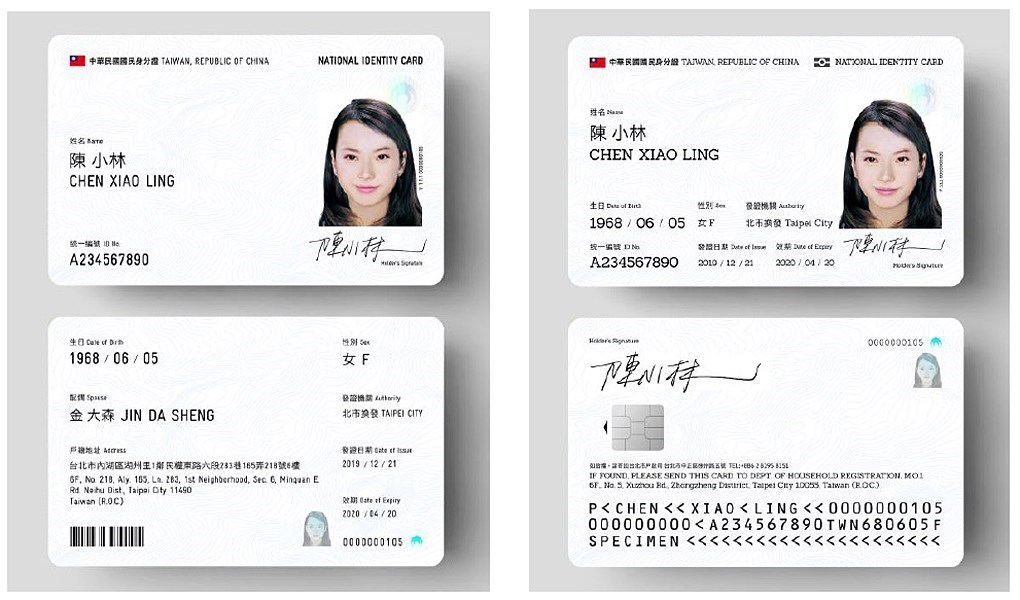 Taipei, Oct. 5 (CNA) Taiwan will begin issuing its new electronic ID cards around the country in the middle of next year after trial runs in certain locations, Interior Minister Hsu Kuo-yung (徐國勇) said Monday.
In the initial stage, the new eID will be first rolled out in Hsinchu City, Banqiao and Zhonghe districts in New Taipei, and the outlying Penghu County on a trial basis during the first half of 2022 to ensure a smooth launch, Hsu said when giving a report on the issue at the Legislature.
Before the new electronic ID cards are safe to be launched nationwide starting in July, extensive testing will be conducted to detect faults in the chip and API to guarantee that the cards are secure, Hsu said.
The Central Engraving and Printing Plant will be responsible for producing the card, while the chip will be manufactured by Taiwan Semiconductor Manufacturing Co., he said.
The issuance of the new eID was originally slated to take place this month, but was postponed until 2021 due to the outbreak of the COVID-19 pandemic.