One more confirmed coronavirus case reported in Taiwan (update)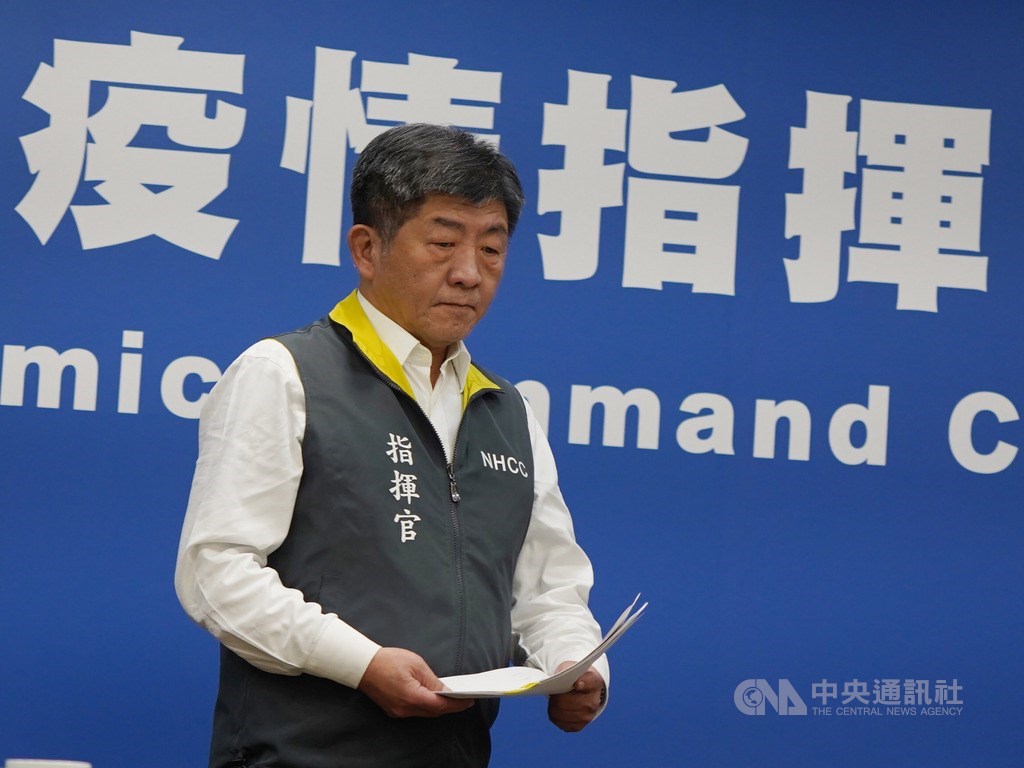 Taipei, Feb. 19 (CNA) Taiwan reported one more confirmed case of COVID-19 coronavirus Wednesday, bringing the number in the country to 23 since the outbreak began, the Central Epidemic Command Center (CECC) said that day.
Health Minister Chen Shih-chung (陳時中), who heads the CECC, told reporters that the latest case is the 60-year-old younger sister of the 19th confirmed case -- a 61-year-old male who made his living in central Taiwan as a limousine service driver and on Sunday became the first person in the country to die of the infection.
The latest patient is suspected of having been infected with the virus during a family gathering attended by the driver on Jan. 27, according to Chen.
She is the fourth family member of the deceased found to have contracted the virus, the CECC said, the other three being the driver's younger brother, mother and niece's husband.
A total of 12 people attended the Jan. 27 gathering.
According to CECC member Chuang Jen-hsiang (莊人祥), the latest patient first developed a fever, cough and sore throat on Feb. 5, but was not hospitalized until Feb. 17.
She had previously been tested three times but none of the tests had shown a clear positive COVID-19 infection until the latest one released earlier Wednesday, Chuang said.
The man who died of coronavirus died in an isolation ward from pneumonia and sepsis after being diagnosed as having contracted the virus shortly before his death.
The patient, who had hepatitis B and diabetes, had not traveled overseas recently and had no known contact with coronavirus patients.
It was still unclear how the driver became infected, but the health authorities suspect that he might have caught the virus from one of his clients, since many of them were travelers from China, Hong Kong and Macau.
The CECC said Wednesday that it had so far tested a total of 217 people who had close contact with the deceased.
Among the 217, four have been confirmed as having the disease, 189 have been ruled out, with the other 24 pending test results, the CECC said.
According to the CECC, 44 new suspected COVID-19 cases were reported in Taiwan the previous day, bringing the total number of suspected cases to 1,913, 23 of whom have been confirmed and 1,812 ruled out.
The unconfirmed cases remain in hospital quarantine, with 30 having tested negative but requiring further testing, while the others are still undergoing testing, according to the CECC.
Apart from the one death, two of 22 confirmed infected patients were discharged from hospitals, with those remaining all in stable condition, the CECC added.