Magnitude 3.3 earthquake jolts northern Taiwan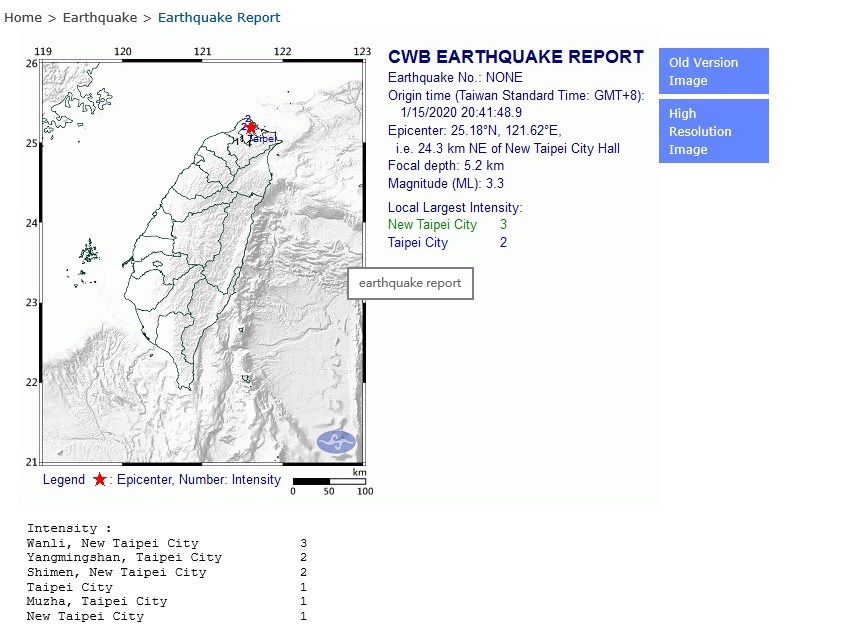 Taipei, Jan. 15 (CNA) A magnitude 3.3 earthquake rocked northern Taiwan at 8:41 p.m. Wednesday, but there were no immediate reports of damage or injury, according to the Central Weather Bureau (CWB).
The epicenter of the temblor was 5.2 kilometers under the seabed and about 24.3 kilometers northeast of New Taipei City Hall, the bureau said.
The intensity, which gauges the actual effect of a quake, was highest in New Taipei, measuring 3 on Taiwan's 7-tier intensity scale, the CWB said.
The quake was also felt in Taipei City, at an intensity of 2, according to the CWB.