Pedestrian fatally hit by train, causes major delays: TRA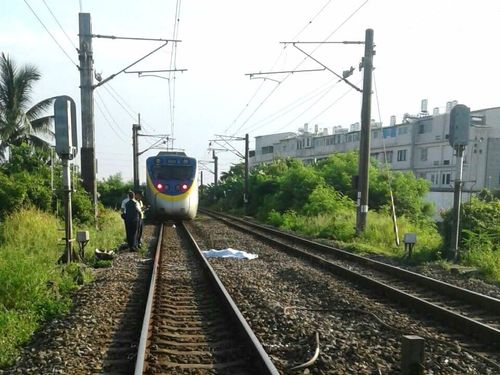 Taipei, July 18 (CNA) A pedestrian was fatally hit by a train when crossing a railway track in Tainan, southern Taiwan Thursday, causing train delays that affected over 5,000 passengers, the Taiwan Railways Administration (TRA) said that day.
Sixteen passenger trains were delayed and 5,090 travelers affected after the pedestrian was struck and killed at 6:05 a.m. by a local train traveling from Tainan to Chiayi, the TRA said. The pedestrian died on the spot.
Following the accident, train traffic between Shanhua and Longtian stations was restricted to two-way traffic on only one track, while two-way traffic on both tracks was not resumed until 8:37 a.m., the TRA said.
Rail authorities are investigating the cause of the accident.