Court revokes cement firm's mining rights on aboriginal land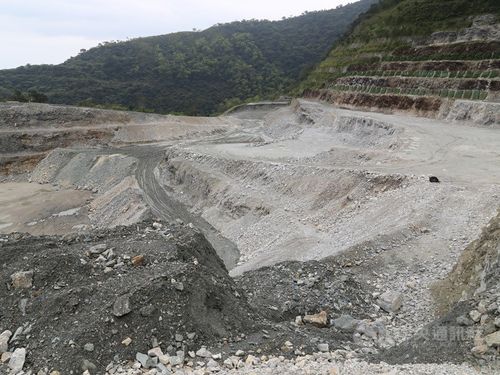 Taipei, July 11 (CNA) Asia Cement Co. (ACC) has suffered a legal setback as the Taipei Administrative High Court revoked a 20-year extension granted in 2017 of the firm's mining rights on aboriginal reserved land in Hualien County in eastern Taiwan.
The mining area at Xincheng Mountain, which is situated in a traditional dwelling and hunting ground of indigenous people, has an area of about 400 hectares.
The court revoked the extension granted by the Ministry of Economic Affairs (MOEA) in a ruling Thursday, considering appeals made by indigenous people, environmental groups and local residents.
Groups opposed to the extension first made their appeal to the Executive Yuan in April 2017, complaining that the MOEA granted the extension while neglecting the welfare of local residents, but that appeal was dismissed.
Local residents then filed an administrative case at the Taipei High Administrative Court in October 2017, asking the court to revoke ACC's mining rights.
Hsieh Meng-yu (謝孟羽), a lawyer with the Legal Center of the Indigenous people of the Legal Aid Foundation, which is aimed at protecting the legal rights of vulnerable groups of their legal rights, lauded the court ruling.
"This is the first case won by indigenous people regarding their right to be consulted, and a landmark for indigenous people's transitional justice and rights protection," Hsieh said.
The ACC should have consulted with indigenous people to obtain their approval before applying for mining rights extension in November 2016, because by that time, the Indigenous Peoples Basic Law and regulations on local tribes' rights to be consulted already existed.
Meanwhile, the MOEA said it will decide whether or not to appeal the court decision within 20 days of receiving a copy of the ruling, while the ACC expressed regret over the court ruling and vowed to appeal the decision.