New Taiwan digital ID expected to be launched in 2020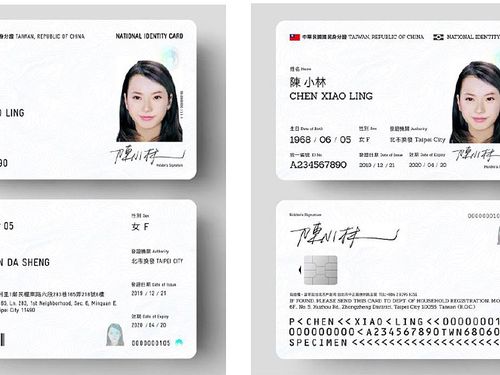 Taipei, May 16 (CNA) Taiwan is expected to launch a new national electronic identification card (eID) system in October 2020, with the aim of replacing the current paper ID cards with digital cards combining the functions of the existing ID cards with those of the Citizen Digital Certificates, according to the Ministry of the Interior.
The ministry plans to work out an initial plan for issuing the digital ID cards in July and to roll out a more detailed plan, including the card's design, in September, Interior Minister Hsu Kuo-yung (徐國勇) said Thursday.
The cards will be multifunctional, integrating the functions of the current ID cards and Citizen Digital Certificates, according to Hsu.
In the future, the cards could also integrate information from National Health Insurance cards and driver licenses using an application programming interface (API).
The budget for establishing digital infrastructure and foundation services could require NT$4 billion (US$128.41 million) and is pending approval by the Cabinet, according to a report submitted by the Interior Ministry to the Legislature Wednesday.
The new digital ID cards will be a physical as well as virtual proof of identification, will allow digital signatures, privacy protection, autonomy of information disclosure, help with a transition to a "smart" government, have anti-counterfeit facilities and will boost innovative applications and industry development, according to the report.
Turning to the heated discussion over security and privacy issues, the ministry said the card could be used as proof of identity rather than as a device to store personal data, and therefore will not lead to encroachment into personal privacy.
The new digital eID will contain fewer pieces of personal data than the current paper version and will provide more effective anti-counterfeit solutions. The new card will be equipped with the highest standard of identification technology to deter digital theft, according to the report.
With the eID, cardholders will be able to access large computerized databases from various government agencies and public institutions such as the National Health Insurance Administration.
According to the ministry's plan, the cards will show cardholders' marital status simply as "married" or "single," but the name of the spouse will be stored on the card's chip only, a ministry official said Thursday at a legislative hearing.