Health ministry appeals HPV vaccine compensation case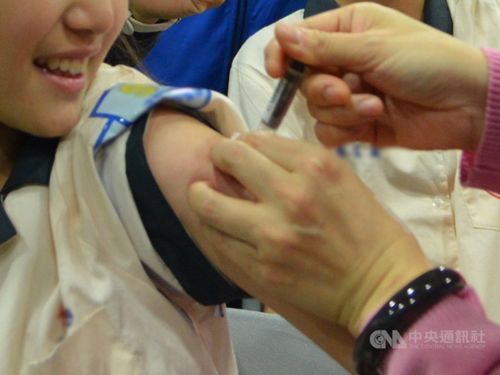 Taipei, May 14 (CNA) The Ministry of Health and Welfare has decided to appeal an administrative court ruling that it must compensate a teenager who was diagnosed with juvenile idiopathic arthritis after receiving the human papillomavirus (HPV) vaccine.
In a document signed Monday by Health Minister Chen Shih-chung (陳時中), the ministry said that it was filing the appeal Tuesday based on the opinion of a vaccine safety advisory committee, which found no scientific correlation between the vaccine and juvenile idiopathic arthritis (JVA).
However, in view of the fact that the case helped establish that there is no link between the vaccine and JVA, the ministry said, it will provide counseling for the teenager and will consider seeking a private settlement with her family.
The junior high school student, referred to by the pseudonym Bella, began to experience joint pains six days after she received the second dose of the 2-valent HPV vaccine in 2016 and was later diagnosed with JIA.
In December that year, her parents applied to the health ministry for compensation, but their claim was rejected months later based on the recommendations of the ministry's Vaccine Injury Compensation Program Review Group, which said Bella's JIA was not associated with the HPV vaccine.
The family was offered a medical subsidy of NT$30,000 (US$965), which they rejected, and they filed an administrative litigation case against the ministry, the first in Taiwan related to alleged HPV vaccine-induced disease.
On April 11, the Taipei High Administrative Court ruled that the health ministry must pay Bella compensation of between NT$20,000 and NT$1.2 million.
After two meetings on the issue, the ministry's review group advised on May 2 that the ministry appeal the administrative court's decision by the deadline date, which was Tuesday.
The review committee, which comprises experts from the medical and other fields, said at a recent press conference that based on international studies and immunization records, it had found no evidence of a correlation between the HPV vaccination and Bella's JIA.