Hot weather forecast for Sunday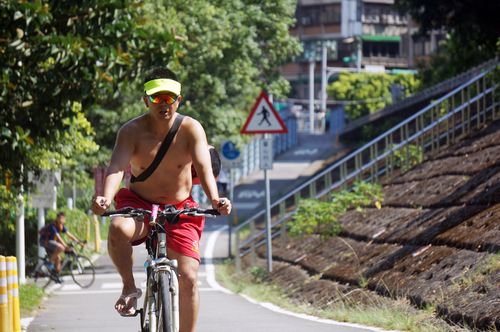 Taipei, Aug. 6 (CNA) The weather across Taiwan on Sunday will be hot and sunny, with daytime highs forecast to hit 36 degrees Celsius in some parts of northern and eastern Taiwan, according to the Central Weather Bureau (CWB).
Due to the influence of the periphery of Typhoon Noru to the north and winds from the southwest, the Taipei Basin in the north, the Yilan Plain in the northeast and the East Rift Valley in the east will see the mercury climb to 36 degrees, while highs for the rest of the country will range between 33 and 35 degrees, bureau data showed.
As has been the case for the past few weeks, there will be brief afternoon thundershowers in mountainous areas in central and southern Taiwan, the bureau forecast.
From Sunday until Wednesday, there will be gusty winds along the coast in northern and eastern Taiwan and on the southernmost Hengchun Peninsula as a result of the effects of Typhoon Noru, the bureau said, while urging farmers in eastern Taiwan to beware of possible foehn winds that may occur through Friday.
Meanwhile, Typhoon Nalgae, the 11th storm of this year's Pacific typhoon season, was moving increasingly in a north-northwest direction, posing no threat to Taiwan, the bureau said.
(By Flor Wang)enditem/ls