Court finds Ma innocent of leaking confidential information (update)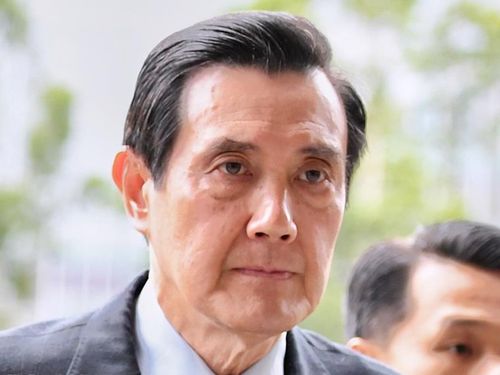 Taipei, March 28 (CNA) Former President Ma Ying-jeou (馬英九) did not abet the leaking of confidential information or commit libel while in office in 2013, the Taipei District Court ruled on Tuesday.
The case was filed by Democratic Progressive Party Legislator Ker Chien-ming (柯建銘) in 2013, who accused Ma of abetting former State Prosecutor-General Huang Shyh-ming (黃世銘) in the leaking of confidential information by asking him to report details relating to an influence peddling case.
Ker also accused Ma of aggravated libel when the former president criticized him for his involvement in influence peddling and described such action as "shameful" at a press conference on Sept. 11, 2013.
The court said it found Ma not guilty mainly because of the "presumption of innocence."
The court said Ker's accusations and the testimony given by witnesses failed to substantiate the claim that Ma abetted Huang in the leaking of confidential information from a phone call that took place on Sept. 1, 2013.
Ker said that on Aug. 31, Huang reported to Ma about a phone conversation between then-Legislative Yuan Speaker Wang Jin-pyng (王金平) and himself, in a case that was still under investigation.
In the conversation, the two men were heard discussing lobbying two senior justice officials, including the minister of justice, to prevent an appeal in a breach of trust case in which Ker had been acquitted.
Ker said Ma called Huang the following day to ask him questions, including who had the transcript of the recorded conversation.
Huang met Ma again on Sept. 1, which Ker said constituted abetting in the leaking of information.
However, the court ruled that "confidential information already disclosed (on Aug. 31) was no longer confidential information" and as such Ma could not be guilty of abetting the disclosure of confidential information.
On the accusation of aggravated libel, the court said libel must be based on the principle of "bona fida malice" and Ma's comments at the press conference should be considered as being made out of "goodwill" and in the public interest.
Tseng Chin-yuan (曾勁元), Ker's lawyer, said his client will appeal the ruling.
Alex Huang (黃重諺), spokesman for the Presidential Office, said the office does not comment on individual court cases.
A spokesman for the ruling Democratic Progressive Party (DPP) said although the court found Ma not guilty, the ruling still indicated that he "attempted to interfere with justice."
Wang Min-sheng (王閔生) said Ma, in his political struggle with Wang Jin-pyng, became involved in illegal wiretapping conducted by the special investigation unit.
Disagreeing with the court ruling, Wang Min-sheng said the former president clearly instructed the state prosecutor-general to report to him on an individual case.
The president and the state prosecutor general also leaked information to third parties before the investigation was complete, Wang said, alleging such acts constitute a violation of the law and the Constitution.
The controversy erupted on Aug. 31, when Huang reported to Ma that Wang Jin-pyng might be involved in lobbying senior judicial officials, including then-Justice Minister Tseng Yung-fu (曾勇夫) in a case involving Ker.
Ma met with then-Premier Jiang Yi-huah (江宜樺) and then-Presidential Office Deputy Secretary-General Lo Chih-chiang (羅智強) and informed them about Huang's report.
On Sept. 1, Ma asked his secretary to phone Huang for a second meeting on the case before the special investigation unit completed its investigation.
Huang was convicted in February 2015 of violating the Communications Security and Surveillance Act for disclosing details of the prosecutors' investigation to Ma.
Huang was sentenced to 15 months in prison, commutable to a fine of NT$457,000 (US$14,751), which he has since paid. Ma was president at the time and therefore had immunity from prosecution.
(By You Kai-hsiang, Wang Yang-yu, Sophia Yeh and Lilian Wu)ENDITEM/AW