Strike causes losses of NT$500 million: CAL chairman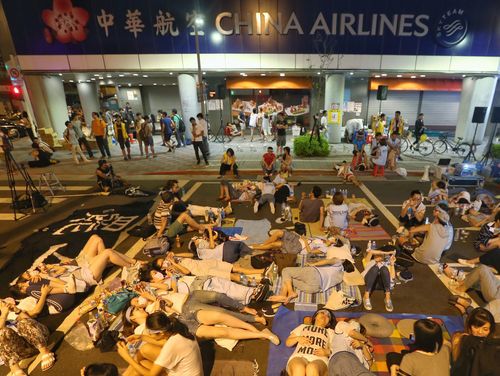 Taipei, June 27 (CNA) Losses stemming from a one-day strike staged by China Airlines (CAL) flight attendants last week are estimated at NT$500 million (US$15.38 million), CAL Chairman Ho Nuan-hsuan (何煖軒) said Monday.
Ho, who assumed the post June 23, the day before the strike began, said the total losses to CAL are about half of the NT$1 billion being quoted in speculations.
"To my knowledge, the revenue losses during the strike are estimated at about NT$300 million, compensation for affected passengers and travel agencies at NT$180 million, and other miscellaneous costs at NT$20 million," he told reporters.
The strike, the first of its kind in Taiwan, came to an end late Friday after CAL's new management agreed to compromise on the seven demands being made by the flight attendants union.
The union was asking for an increase of CAL flight attendants' overseas flight subsidy from US$2 per hour to NT$5, a guarantee of 123 annual holidays rather than the current 118 days, and for the flight attendants to be allowed to report for duty in Taipei instead of at the CAL headquarters in Taoyuan.
The day-long strike last Friday resulted in the cancelation of more than 120 CAL flights over two days, leaving some 30,000 passengers stranded in Taiwan and abroad.