Dengue fever outbreak could last into next January: CDC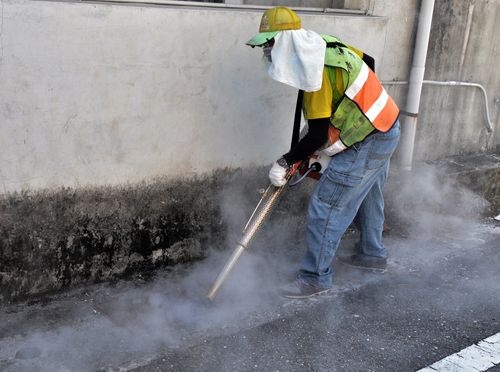 Taipei, Sept. 17 (CNA) The dengue fever outbreak that continues to ravage southern areas of Taiwan is unlikely to ease up until next January, as it has become more severe than previously thought, the Centers for Disease Control (CDC) said Thursday.
The total number of cases by then could reach 30,000 to 37,000, depending on the effectiveness of disease control efforts in the southern municipalities of Tainan and Kaohsiung, said CDC Deputy Director-General Chuang Jen-hsiang (莊人祥).
By comparison, Taiwan reported 15,732 dengue fever cases in 2014, by far the highest annual number since it began keeping such records. Previous to that, the highest number of cases recorded in a single year was around 2,000, both in 2007 and 2010.
Tainan has reported the bulk of the outbreak, recording 9,634 cases out of 11,006 nationwide as of Wednesday, CDC data shows.
Neighboring Kaohsiung had seen 1,195 cases as of the same day.
Despite the long-term forecast, the outbreak could turn around by the end of October, Chuang said, expressing hope that the Sept. 14 establishment of a central command center could upgrade its fight against the mosquito-borne disease.
The CDC previously predicted that the outbreak could ease up by the end of September. In response, Chuang said there have been slight differences in the information coming from different disease-prevention authorities at different times.
(By Chen Wei-ting and Lee Hsin-Yin)ENDITEM/J