Magnitude 4.0 earthquake hits northeastern Taiwan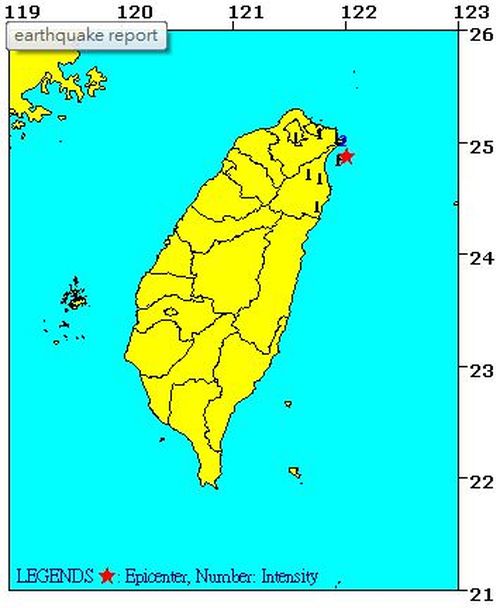 Taipei, Sept. 10 (CNA) A magnitude 4.0 earthquake hit the northeastern county of Yilan at 2:46 p.m. Thursday, the Central Weather Bureau reported later that day.
The quake's epicenter was located at sea 29.7 kilometers east of the monitoring station in the Yilan county government building at a depth of 10.1 km, according to the bureau's Seismology Center.
The strongest intensity of 2 was felt in New Taipei, the center said. Downtown Taipei also experienced an intensity of 1, it said.
(By Lee Hsin-Yin)ENDITEM/J