Taiwan, Germany sign agreement on science, tech cooperation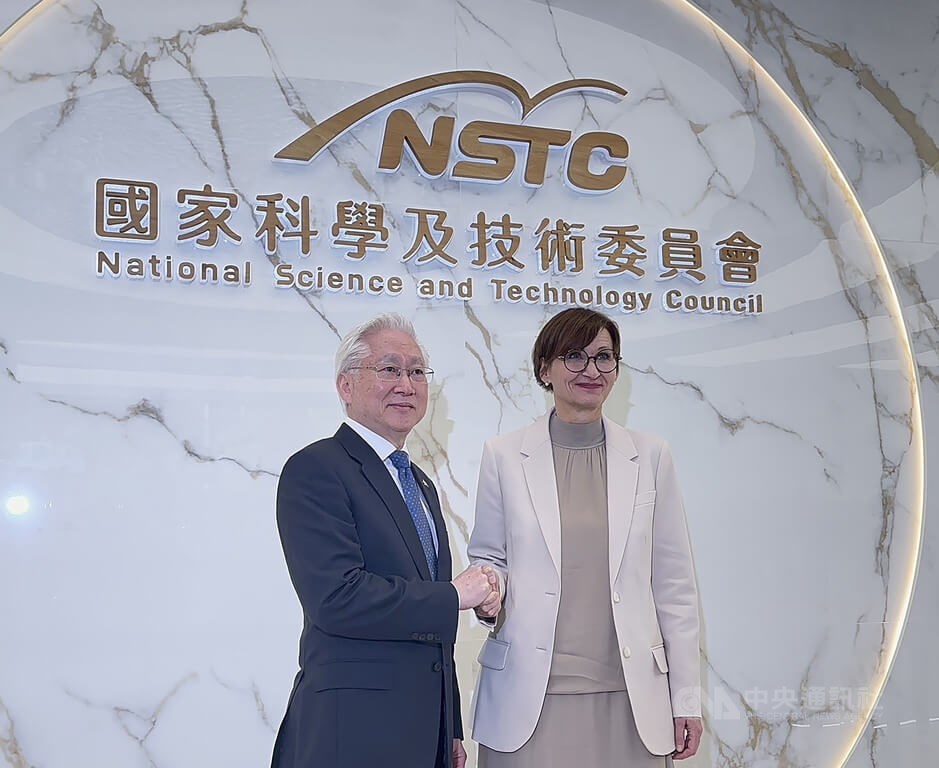 Taipei, March 21 (CNA) Taiwan and Germany on Tuesday inked a science and technology agreement witnessed by Germany's Federal Minister of Education and Research Bettina Stark-Watzinger, the first German minister to visit Taiwan in 26 years.
"It's a great pleasure and honor for me to be the first minister heading a specialist government department to visit Taiwan in 26 years," Stark-Watzinger said in her address to the signing ceremony at the National Science and Technology Council (NSTC).
The goal of the agreement, based on democracy, transparency, openness and other shared values, is to enhance development and innovation in scientific research cooperation, to create added value for both countries and to address global challenges, she said.
A group of 20 German experts visited Taiwan earlier this year, with the trip concluding that both sides would strengthen cooperation in the field of hydrogen fuel, she added.
The agreement was signed by German Institute Taipei Director-General Jorg Polster and Taiwan's representative to Germany Shieh Jhy-Wey (謝志偉), jointly witnessed by Stark-Watzinger and NSTC Minister Wu Tsung-tsong (吳政忠).
Under the agreement, Taiwan and Germany will enhance cooperation in such areas as artificial intelligence applications, semiconductors, IC design, automobile, hydrogen energy and education, specifically learning Chinese language, Wu said.
Taiwan's semiconductor manufacturing and packaging industry is a world leader, with a global market share of over 50 percent, and the country is actively developing its own IC design industry, while Germany is a world leader in automobile and biotechnology industries, he said.
Enhancing cooperation between the two countries in these areas, and possibly space industry in the future, will result in their gaining complementary strengths, Wu added.
The visit by Stark-Watzinger came four months after Wu extended an invitation to her during his trip to Berlin in November last year.
Wu described the German minister's visit a "historical event" and a starting point for both countries to embark on "even brighter cooperation in science and technology."
During its two-day visit from March 21-22, the 14-member delegation led by Stark-Watzinger is scheduled to visit National Taiwan University, Siemens training center at Nangang Vocational High School, and National Applied Research Laboratories Taiwan Semiconductor Research Institute, according to the NSTC's press release.
The delegation will also meet with Taiwan's Education Minister Pan Wen-chung (潘文忠) on Wednesday to exchange views on issues regarding Chinese language education and academic semiconductor institutions, the NSTC said.