Taiwan donates computers to schools in Turkey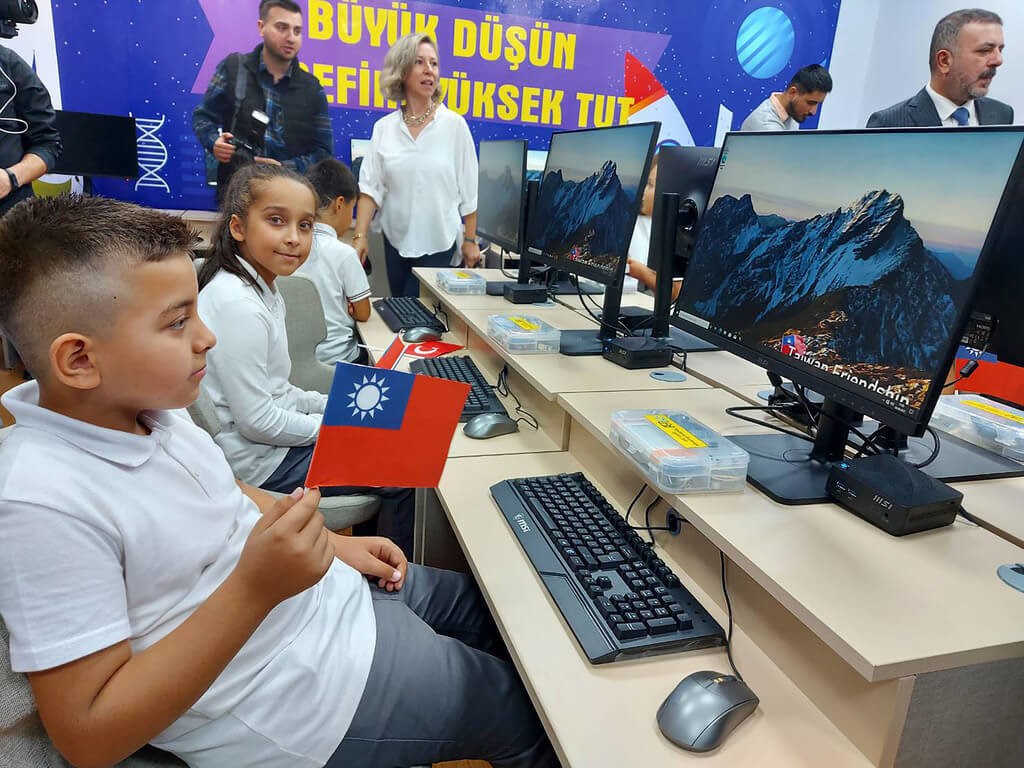 Istanbul, Oct. 1 (CNA) Taiwan has donated 42 computers to two schools in Sincan, a municipality outside Ankara, in an effort to contribute to the development of education in Turkey, according to the Taipei Economic and Cultural Mission in Ankara.
The computers were formally handed over Friday by Volkan Huang Chih-yang (黃志揚), head of the Taiwanese mission in Ankara, at a ceremony that was attended by two Turkish officials, the office said in a statement Saturday.
With the donation, Ali Fuat Başgil Anadolu high school and Cemal Yüksel primary school in Sincan now each have one classroom equipped with 21 computers donated by Taiwan, the mission said. 
Asuman Erdoğan, a member of the Turkish Grand National Assembly, said when attending the handover ceremony that she wished to thank the Taiwan government and the mission in Ankara for the computers, which will help close the digital education gap between rural and urban areas in Turkey, according to the statement.
She encouraged the students at the schools to work hard and learn about information and communications technologies, so Turkey can become a major player in the global tech sector, the mission said.
The statement also quoted Huang as saying that Taiwan has contributed to several other educational projects in Turkey, including the construction of schools and community centers, in a bid to help with the development of education in the transcontinental country.
Friday's handover ceremony was also attended by Murat Ercan, head of the Sincan municipal government.