NTUH touts successful trials of leukemia diagnostic AI system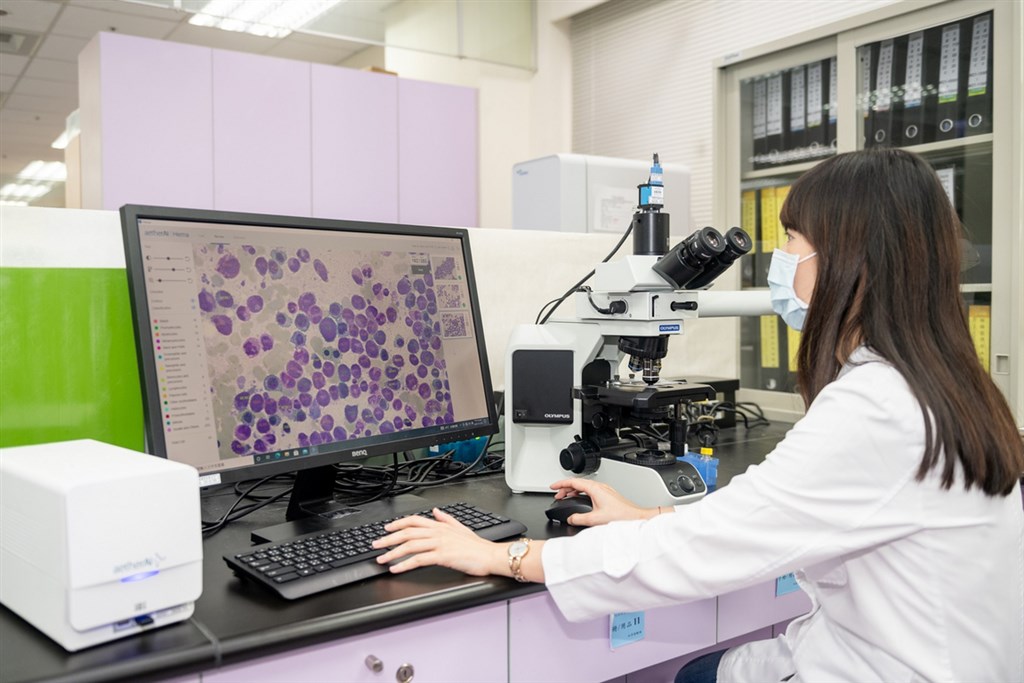 Taipei, Nov. 24 (CNA) A research team led by National Taiwan University Hospital (NTUH) held a press conference Wednesday to tout a newly developed artificial intelligence (AI) system that speeds up leukemia diagnosis after completing trials at four medical institutions in Taiwan and the United States.
The trials have conducted assessments and differential counting of bone marrow smears which are used for leukemia diagnosis. A total of 254 patients were involved in the trials, Chou Wen-chien (周文堅), the director of NTUH's Department of Laboratory Medicine, said at the press event.
The diagnosis results using the system reached a matching rate of 70-90 percent with those by human doctors, according to Chou.
The AI system has received approval from Taiwan's Ministry of Health and Welfare (MOHW) and the European Union for marketing as an AI medical device, according to NTUH Superintendent Wu Ming-shiang (吳明賢).
The number of patients with leukemia or myeloproliferative neoplasm (MPN) in Taiwan has risen in recent years from 2,168 in 2016 to 2,550 in 2018, with about 1,100 deaths from leukemia reported each year, according to MOHW statistics.
Bone marrow aspirate differential cell counts (DCCs) are critical for diagnosing leukemia, a cancer of the blood and bone marrow, Chou said.
DCCs are typically obtained by clinical laboratory scientists conducting bone marrow smears, he said.
However, manual counts are labor intensive due to the enormous amounts of blood cells and the inherent complexity of bone marrow specimens, while the precision and accuracy of the results can also be affected by the examiners' personal experiences and eyesight, Chou added.
A human examination of blood and bone marrow aspirate smears takes about 20-30 minutes and can take 40-60 minutes if DCCs are obtained on two separate smears, Chou said.
In 2018, NTUH partnered with aetherAI and began developing aetherAI Hema, which is designed to automate the procedure of bone marrow smear differential counting.
aetherAI is a Taipei-based company dedicated to providing solutions for digital pathology and AI-powered diagnostic support.
Trained on nearly 600,000 carefully curated cells, the aetherAI Hema system can provide 15 subtypes of differential count and generate a a bone marrow aspirate smear analysis in five minutes, according to Chou.