Hon Hai, PTT to invest up to US$2 billion in Thailand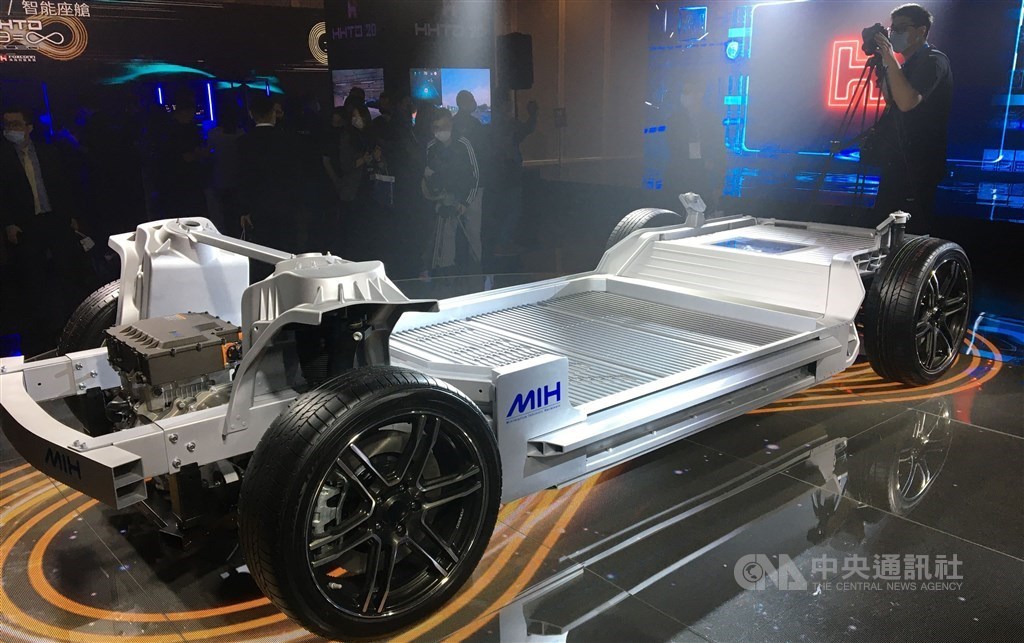 Taipei, Sept. 14 (CNA) Taiwan-based manufacturing giant Hon Hai Precision Industry Co. has agreed to team up with Thailand's state-owned oil supplier PTT Public Co. to invest US$1-2 billion in launching an electric vehicle (EV) joint venture in Thailand.
Hon Hai, also known as Foxconn globally, which has aggressively entered the EV business, signed an agreement with PTT on Tuesday to open an EV production site, with the two partners setting their sights on the Association of Southeast Asian Nations (ASEAN) market.
Through the joint venture, PTT will use its subsidiary Arun Plus Co. to consolidate the group's energy development resources and help the two partners build an EV development chain in Thailand, Hon Hai said.
EV designers, component producers, assemblers, power system providers and battery suppliers in Thailand are welcome to join the development chain to roll out their products, Hon Hai added.
At the end of May, Hon Hai announced it had signed a memorandum of understanding with PTT to enter the EV market in Thailand. The agreement signed on Tuesday included financial terms for the joint venture.
After signing the accord on Tuesday, Hon Hai said the investment plan will be carried out over five to six years by setting up production lines, a supply chain management center and an engineering research and development center.
Hon Hai said the EV joint venture production site could be located in the Eastern Economic Corridor special development zone (EEC) in eastern Thailand.
The EEC is an initiative the Thai Royal Thai Government has laid out as part of a 20-Year Strategy for the country to achieve high-income status by 2036.
In the initial two to three years of the agreement with PTT, Hon Hai said, the joint venture aims to produce 50,000 EVs a year, with production expected to expand to 150,000 units per annum in the future.
In Thailand, the government has a 30/30 EV plan in place that targets 30 percent of all vehicle production to be zero-emission vehicles by 2030, in an effort to produce 725,000 emission-free passenger cars by that year.
Hon Hai said it plans to take advantage of the Thai government's ambitions, to provide the Thai market with innovations and resources in EV development and thereby help Thai auto and auto part makers transform themselves into an EV developers.
Commenting on the joint venture with PTT, Hon Hai Chairman Liu Young-way (劉揚偉) said he expects the EV market in the ASEAN bloc to grow rapidly and cooperation with PTT will create tremendous business opportunities for many Thai vehicle developers.
In August, Liu said the partnership with PTT will use a Build Operate and Localize (BOL) business model as part of Hon Hai's goal to forge multinational cooperation in EV development.
In addition, Liu said he has a plan to develop the EV joint venture as a benchmark for EV development in Thailand and for it to launch an initial public offering in 2025.
In recent years, Hon Hai, one of the most important suppliers to Apple Inc., has made electric vehicles a central component of its efforts to expand beyond its contract manufacturing business, under what it refers to as the "3 plus 3" initiative.
Specifically, the name refers to three emerging industries -- electric cars, robots and digital health care -- that are being developed through the application of artificial intelligence, semiconductor and communication technologies.
Hon Hai has been promoting the MIH Open Platform for EV production in Taiwan which it hopes to build into the "Android of the electric car industry" as part of its ongoing efforts to enter the global electric vehicle market.