CORONAVIRUS
/
Taiwan grants EUA to local vaccine maker's COVID-19 vaccine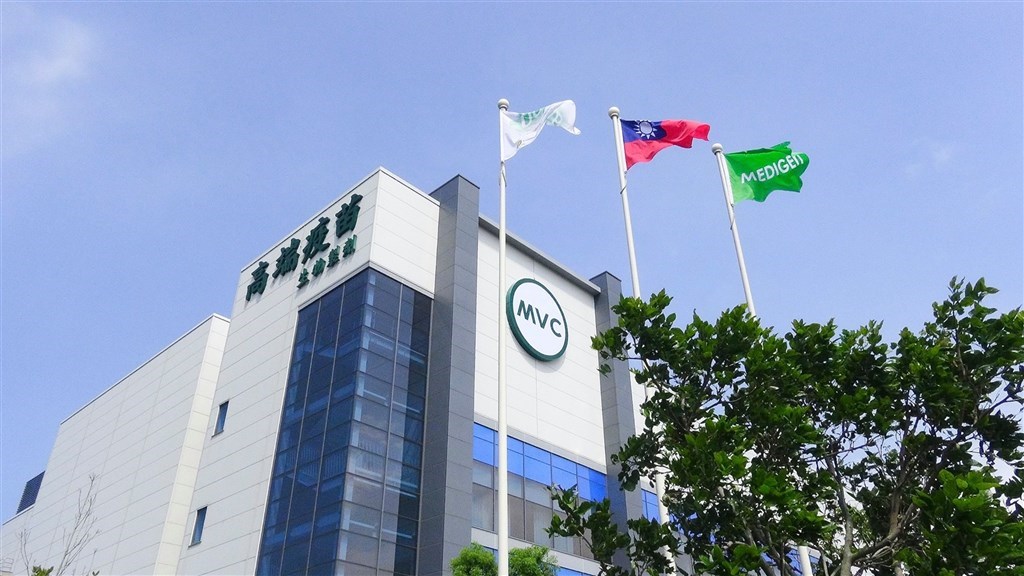 Taipei, July 19 (CNA) Taiwan has given emergency use authorization (EUA) to a COVID-19 vaccine developed by Taiwan-based Medigen Vaccine Biologics Corp. after a panel of experts felt its data on the vaccine's production of antibodies in Phase 2 trials met local standards.
Taiwan Food and Drug Administration (FDA) Director Wu Shou-mei (吳秀梅) said the decision was made by a panel of 21 experts who held a vote on the issue at a meeting Sunday.
Eighteen members voted in favor of granting an EUA to Medigen, with one objection, one expert asking for more documentation before making a decision, and the convener of the meeting not voting to show neutrality, Wu said at a press briefing on Monday.
A subgroup of Medigen Phase 2 clinical trial participants who were tested for EUA purposes showed a seroconversion rate of 95.5 percent, Wu said, indicating that almost all trial participants developed specific antibodies to the COVID-19 virus in their blood.
They were also found to have generated a concentration of virus neutralizing antibodies (expressed as geometric mean titers GMTs) that was 3.4 times higher than that found in a control group of 200 people in Taiwan who received two doses of the AstraZeneca vaccine.
The seroconversion rate was lower than the 99.8 percent reported by Medigen when it revealed the results of its Phase 2 trial of more than 3,000 people.
But the data still met the controversial guidelines set by the Taiwan FDA for granting an EUA to Taiwanese vaccine makers without the need to present Phase 3 clinical trial data.
Wu said Medigen's COVID-19 vaccine can be given to people 20 years old and above and should be administered in two shots, 28 days apart.
Upon receiving EUA approval, Medigen said it will begin to deliver its COVID-19 vaccine according to the instructions given by Taiwan's Centers for Disease Control (CDC).
Medigen CEO Charles Chen (陳燦堅) has previously said that his company will be able to deliver as many as 10 million doses of COVID-19 vaccine before the end of this year if necessary.
Approval standards
For a vaccine to be approved by the Taiwan FDA, it had to have a seroconversion rate of above 50 percent and geometric mean titers at least equal to two-thirds the level found in recipients of the AZ vaccine.
In the case of Medigen, the analysis was based on samples of serum neutralizing antibodies taken from a group of participants in Phase 2 clinical trial 28 days after they received their second vaccine dose.
The standards were set because Taiwanese vaccine makers have yet to conduct Phase 3 trials that are the standard for determining whether a vaccine offers protection against a particular virus, and therefore do not have any efficacy data.
Instead, Taiwan's FDA is allowing the results to be analyzed via immunobridging, an approach that uses the immune responses measured in clinical trial participants to infer the vaccine's overall level of protection.
Though the approach has been debated in international forums, no consensus has yet been reached on its validity.
The Taiwan FDA also decided to test antibody concentrations against people who have been immunized with the AZ vaccine, because there is no uniform, globally accepted method for measuring GMTs or how high the GMT level should be to indicate protection.
Despite the lack of efficacy results, Taiwan's government signed contracts to purchase 5 million doses of the Medigen vaccine and another 5 million doses from another local vaccine maker, UBI Asia.
UBI Asia's vaccine is pending EUA approval from the Taiwan FDA.
Medigen announced on June 15 that it had filed an application with the Taiwan FDA for emergency approval of its COVID-19 vaccine, five days after the company unblinded the results of its Phase 2 clinical trials.
The company said the results raised no major safety concerns, and the data for generating neutralizing antibodies was generally well-received.
Medigen also announced earlier this month that it has applied to conduct Phase 3 clinical trials in Paraguay, Taiwan's only diplomatic ally in South America.
In doing so, Medigen said it is hoping to collect Phase 3 clinical trial result data in Paraguay so that its vaccine can be used in Paraguay and potentially the whole of Latin America in the future.
View All