Taipei leg of 2020 NASA Hackathon opens for registration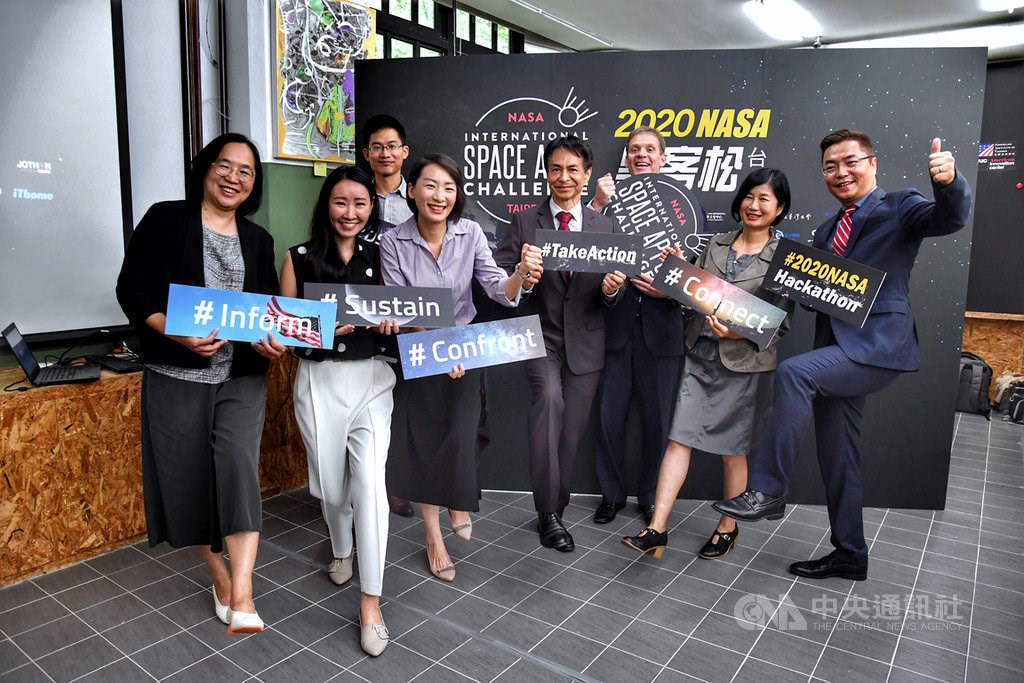 Taipei, Sept. 10 (CNA) The 2020 NASA Space Apps Challenge Hackathon, one of NASA's innovative outreach activities, is now open for registration until Sept. 18, the American Institute in Taiwan (AIT) announced Thursday.
"We hope participants can use NASA's open data to increase our understanding of the universe and develop meaningful and feasible solutions that solve today's challenges for sustainable development," Luke Martin, AIT's cultural affairs officer, said at a news conference.
This will be the ninth annual NASA Hackathon and the fourth to be held in Taipei, according to AIT.
Hackathon, a term combining "hack" and "marathon," refers to a marathon-style event in which computer programmers come together to create functioning software to solve problems.
The Taipei-leg of this year's contest is co-hosted by Taiwan's National Space Organization, Taipei City Government, National Taiwan University, Jothon Online and the American Innovation Center, AIT said in a press statement.
It will be held virtually from Oct. 2-4 due to the COVID-19 pandemic, AIT said, adding that tens of thousands of contestants in more than 200 cities around the world are expected to participate.
The top two teams in the Taipei-leg will advance to the global round, with a chance to tour NASA headquarters, depending on the COVID-19 situation, according to the hackathon's registration page.
In 2017, Taiwanese team Space Bar won first place in the category "Best Mission Concept."