CORONAVIRUS
/
Adimmune gets green light to start human trials of COVID-19 vaccine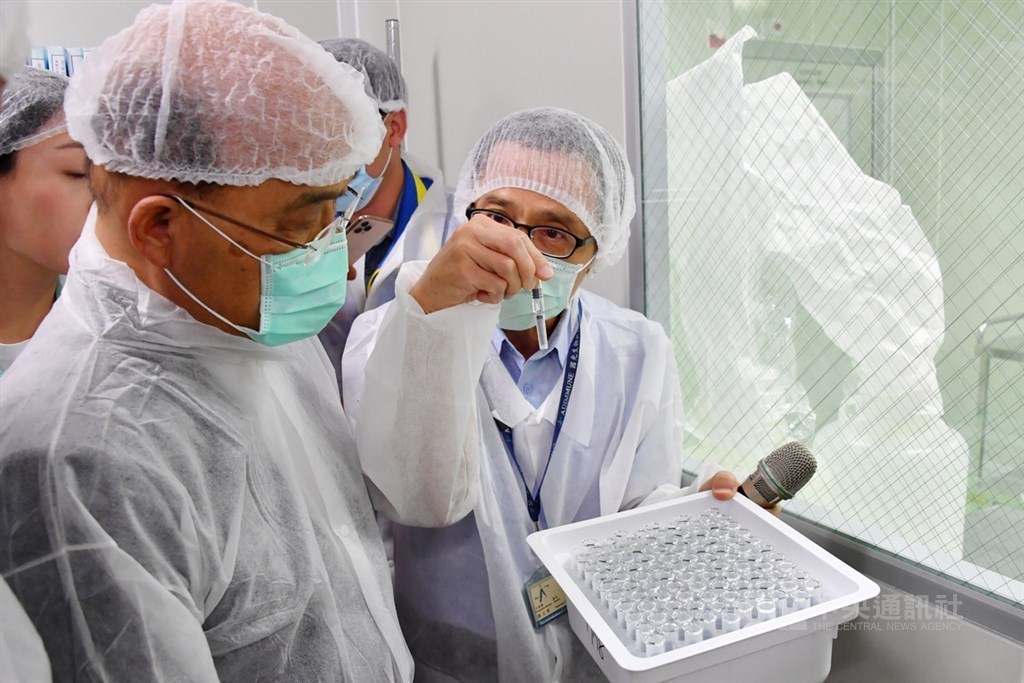 Update: Aug. 27-Adimmune starts COVID-19 vaccine trial
Taipei, Aug. 20 (CNA) An experimental COVID-19 vaccine developed by Taiwanese maker Adimmune Corp. has been given the green light to start human trials, making it the first in the country to receive approval, Taiwan's Food and Drug Administration (FDA) said Thursday.
The official approval from the FDA means Adimmune can begin testing its "AdimrSC-2f vaccine (COVID-19 S-protein)" on human participants, effective immediately, the FDA said.
The first stage of the human trials is expected to take place at National Taiwan University Hospital with about 60 healthy participants, according to Chang Lien-cheng (張連成), head of the Medicinal Products Division at the FDA.
Earlier this week, the FDA gave conditional approval for the human trials, but asked Adimmune to provide additional technical data on the vaccine before the process could begin.
The company submitted the last of the required information on Wednesday, and after it was reviewed, the FDA allowed Adimmune to become the first company in Taiwan to have a COVID-19 vaccine start human trials, the FDA said.
View All