Samsung's Galaxy Z Flip phone to go on sale in Taiwan on Feb. 21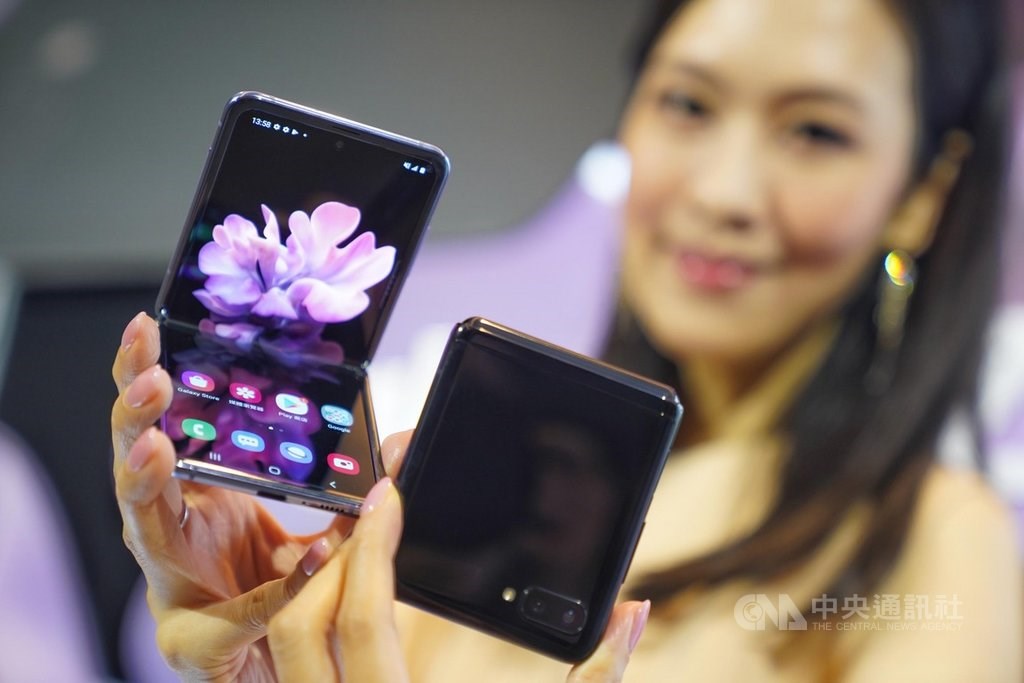 Taipei, Feb. 14 (CNA) Samsung Electronics Co. is scheduled to put the Galaxy Z Flip, the South Korean tech brand's first foldable phone with a foldable glass cover, on sale in Taiwan starting Feb. 21, according to Samsung Taiwan.
The company's Taiwan subsidiary said on Thursday that the Galaxy Z Flip will be available in two colors: Mirror Black and Mirror Purple, with a price tag of NT$48,880 (US$1,629) and the supply will be limited through certain designated distributors.
Pre-order sales of the new model started at 5 p.m. Thursday and by 11 p.m. that day, the Galaxy Z Flip had been sold out in the Samsung online outlet, while the model remains available in Samsung's other official outlets, the company's Taiwan office said.
But Samsung did not disclose how many Galaxy Z Flip models are available for pre-order sales, which will continue through Feb. 17.
The South Korean brand unveiled the new foldable model Tuesday in San Francisco along with its flagship Galaxy S20 series: the Galaxy S20, Galaxy S20+ and Galaxy S20 Ultra for 5G communications.
Equipped with a Super active-matrix organic light-emitting diode (AMOLED) screen of 6.7 inches in a ratio of 21.9 to 9, the Galaxy Z Flip can be folded into a square about half its size, with a small rectangular display on the front cover for notifications.
Designed with a hideaway and a dual cam mechanism, a folded Galaxy Z Flip looks like a cosmetic face powder box.
The model is powered by Qualcomm Inc.'s Snapdragon 855 Plus CPU with 8GB of RAM, and 256GB of storage. It also sports two 12 megapixel rear cameras and a 10 megapixel front-facing camera.
The Galaxy Z Flip will be the second foldable smartphone to hit the Taiwan market after the Galaxy Fold, which is equipped with a continuous 7.3-inch screen display priced at NT$68,888.
Jacob Chen (陳啟蒙), vice president of Samsung Taiwan's mobile and information business unit, told reporters that Samsung's marketing in Taiwan will emphasize its 5G smartphones and foldable models this year. According to Chen, the Galaxy Fold has received a warm welcome in the Taiwan market.
Commenting on the novel coronavirus epidemic, Chen said so far Samsung Taiwan has seen little impact in sales in the local market, but visits by consumers to the brand's outlets have fallen by 10-15 percent, so he expects sales could be affected if the virus spread continues for a long time.
After the epidemic broke out in Wuhan, China's Hubei Province, in December last year, Taiwan has reported 18 confirmed cases without any fatality, while more than 65,000 inflections have been reported worldwide, mostly in China, leaving at least 1,383 dead.