Government to discuss digitalization of NHI data: minister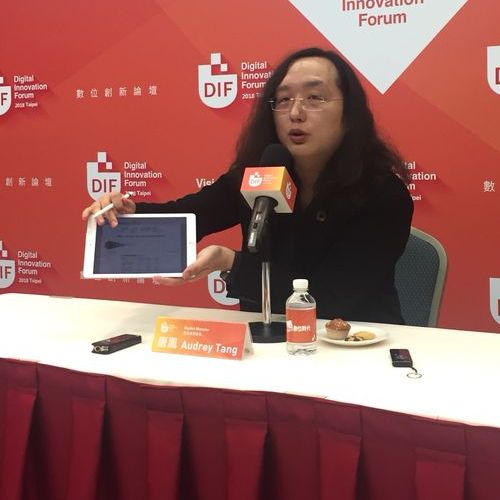 Taipei, July 19 (CNA) The Taiwan government will hold a new round of discussions next week on a proposal to digitalize National Health Insurance (NHI) information so that an actual card will no longer be required, Minister without Portfolio Audrey Tang (唐鳳) said Thursday.
Tang, who is responsible for the government's digital technology portfolio, said the idea is for NHI members to have their medical information stored on their cellphones or other devices.
In the previous round of discussions, about 30 people of various ages and from different parts of Taiwan, as well staff members of major hospitals and small clinics, gave their views on the proposal, Tang told reporters.
She said the plan is not to force all NHI members to go digital but rather to offer the option to those who might like to do so.
The government will also take into the consideration the needs of nationals living in less digitally advanced areas of the country, Tang said.
"What we will do is make the option available to those who wish to adopt it," she said, adding that Taiwan already has the technology to carry out such a plan.
Tang said she did not think a change to e-government and digitalization would be a difficult adjustment, even for older people.
Citing the example of Pokemon Go, Tang said when the mobile game first hit the market, it was played mostly by people familiar with augmented reality technology but now everyone, from school children to the elderly, are into it.
Tang was one of the speakers at the Digital Innovation Forum 2018, which is being held July 19-20 at the Taipei International Convention Center, focusing on artificial intelligence, scientific and financial technology, and digital innovation.
Sponsored by the APEC Business Advisory Council, the forum was organized jointly by Taiwan and Papua New Guinea.