U.S. defense industry praises inaugural Taiwan-U.S. forum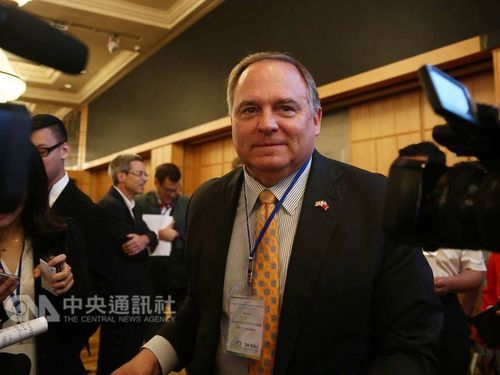 Kaohsiung, May 10 (CNA) Visiting U.S. defense industry representatives on Thursday praised an inaugural Taiwan-U.S. Defense Business Forum held in Kaohsiung, which they described as helpful in facilitating future opportunities for cooperation.
The Kaohsiung forum attracted more than 300 representatives from major global weapons systems suppliers, including Lockheed Martin, Raytheon Co. and British Aerospace.
One attendee, Francis J. Wiercinski, a retired former commander of the U.S. Army in the Pacific and current senior vice president and managing director of U.S. company Cubic Corporation, told reporters he was happy to participate in the event and conduct exchanges with partners in the area.
"We are all working with industry and trying to do better on both sides learning from each other," Wiercinski said.
He said the inaugural forum has been "terrific" as he had met some wonderful people and some great friends. Wiercinski added he hopes it becomes an annual event.
Phil Georgariou, vice president of BAE Systems' Industrial Strategy, told reporters that the forum gave him an opportunity to visit China Steel and local shipbuilding companies for the first time.
Calling such tours "amazing," Georgariou said he is "very pleased" to be in Kaohsiung.
He also noted there are huge opportunities for his company to work with Taiwan especially in fields of future interest, specifically self-driving autonomous cars.
Meanwhile, Robert Laing, director for Lockheed Martin's International Business Development in the Indo-Pacific region, also talked about future prospects for his company and Taiwanese counterparts.
Laing said Lockheed Martin has skills in systems integration and Taiwan has the capacity to build the required technology. He proposed Taiwanese technology firms work with system integrators like his company to achieve system functionality, creating a win-win scenario for both sides.