Formosat-5 launch delayed; no new date set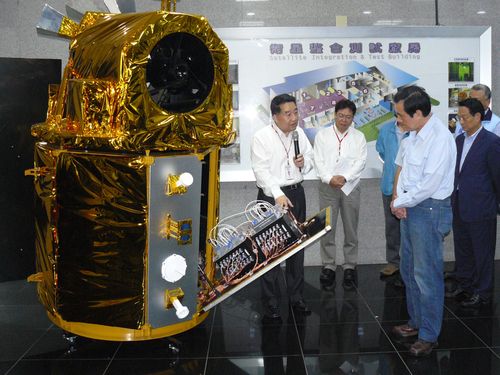 Taipei, May 23 (CNA) The launch of Taiwan's Formosat-5 has been delayed mainly because of a commercial rocket test failure and the rescheduling of the launch in the United States, the National Applied Research Laboratories (NARLabs) said Monday.
SpaceX, a U.S. company commissioned to launch Formosat-5, suffered a failed rocket test in June 2015, delaying its services to all customers and forcing NARLabs to put off its satellite launch from the first quarter of this year to June.
Furthermore, all commercial launches from late June to mid-July of this year have been crowded out by U.S. military use, according to NARLabs, which said it was informed of the delay on April 9. No new launch date has been set for the satellite.
NARLabs said the delay had nothing to do with a minor incident involving loose screws in the satellite that occurred on April 19, as reported by the United Daily News (UDN) earlier Monday.
The UDN report said that during regular functional testing of Formosat-5 in April, screws came loose and fell all over the ground from its optical remote-sensing payload, forcing the NRALabs' National Space Organization (NSPO) to postpone the satellite's launch.
NARLabs said screws did come loose on a circuit board of the payload during a regular test, but the problem was fixed, and the satellite operated normally during vibration and telemetry tests on May 5 and May 19-20.
The 450-kg Formosat-5 is said to be the first project in which the NSPO is fully responsible for the complete satellite system engineering design, including payloads.