U.K. parliamentary report describes Taiwan as 'independent country'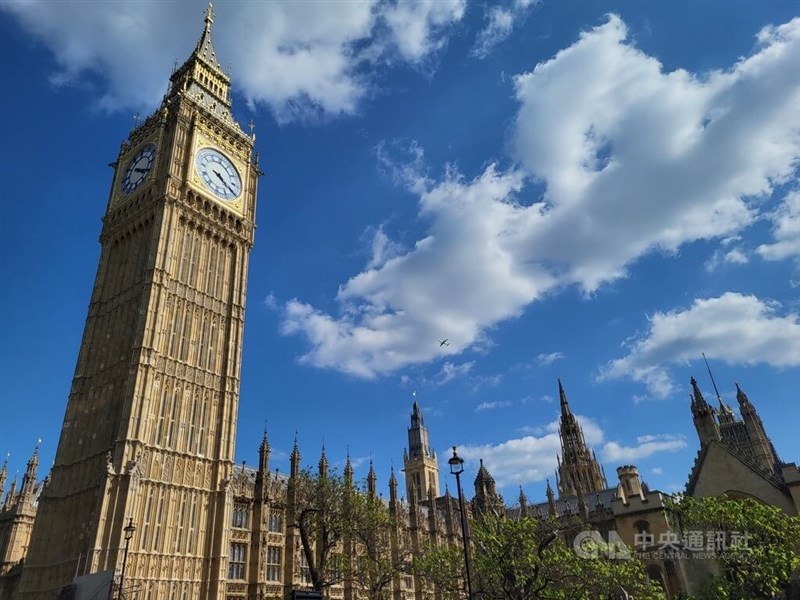 Taipei, Aug. 30 (CNA) Taiwan's government on Wednesday welcomed a new report from the U.K. parliament's Foreign Affairs Committee, which stated Taiwan is "already an independent country."
The report titled "Tilting horizons: the Integrated Review and the Indo-Pacific," included Taiwan in its "countries" section, describing it as possessing "all the qualifications for statehood" bar "greater international recognition."
Despite having a "permanent population, a defined territory, government, and the capacity to enter into relations with other states," the report said, "Taiwan's government has not made an official proclamation of independence - because China regards that as a casus belli."
However, the report added, President Tsai Ing-wen (蔡英文) has stated that this is because Taiwan is "an independent country already" and thus "has no need to declare itself an independent state."
According to Committee Chairperson Alicia Kearns of the ruling Conservative Party, the report is the first from a U.K. parliamentary committee to make such statements relating to Taiwan's sovereignty.
"We acknowledge China's position, but we as [the foreign affairs committee] do not accept it," Kearns told POLITICO.
"It is imperative the [U.K.] foreign secretary steadfastly and vocally stand by Taiwan and make clear we will uphold Taiwan's right to self-determination," Kearns said.
"This commitment aligns not only with British values but also serves as a poignant message to autocratic regimes worldwide that sovereignty cannot be attained through violence or coercion," Kearns added.
Like most countries in the world, the United Kingdom maintains diplomatic relations with Beijing and only unofficial ties with Taipei.
Meanwhile, the committee report called on the U.K. to develop deterrence diplomacy - building up resilience and defense in order to deter malicious actors - and to use this to protect the self-determination of the people of Taiwan.
The report also encouraged the U.K. to engage with Taiwan to secure inward investment in the semiconductor and wind industries and to build an alternative supply source for advanced semiconductors and wind energy components through onshoring or "friendshoring," the practice of anchoring supply chains in allied nations.
On Taiwan's bid to join the Comprehensive and Progressive Agreement for Trans-Pacific Partnership (CPTPP), of which Britain is a new member, the committee urged the government to campaign for Taiwan's admission.
In response, MOFA spokesman Jeff Liu (劉永健) told CNA in Taipei that Taiwan welcomed the report's concerns regarding the current situation in the Indo-Pacific and the growing threat from China, as well as its support for Taiwan's international participation.
Liu noted that Kearns and Bob Stewart, both members of parliament and co-chairs of the British-Taiwanese All-Party Parliamentary Group who recently visited Taipei, had always been very supportive of Taiwan.
MOFA will continue to do its best to enhance deeper cooperation with the United Kingdom on various fronts for the prosperity of both countries, Liu added.
The committee's report, published Wednesday, comes as James Cleverly prepares to become the first U.K. foreign minister to visit Beijing in five years.