U.S. House introduces bipartisan bill on tax issues with Taiwan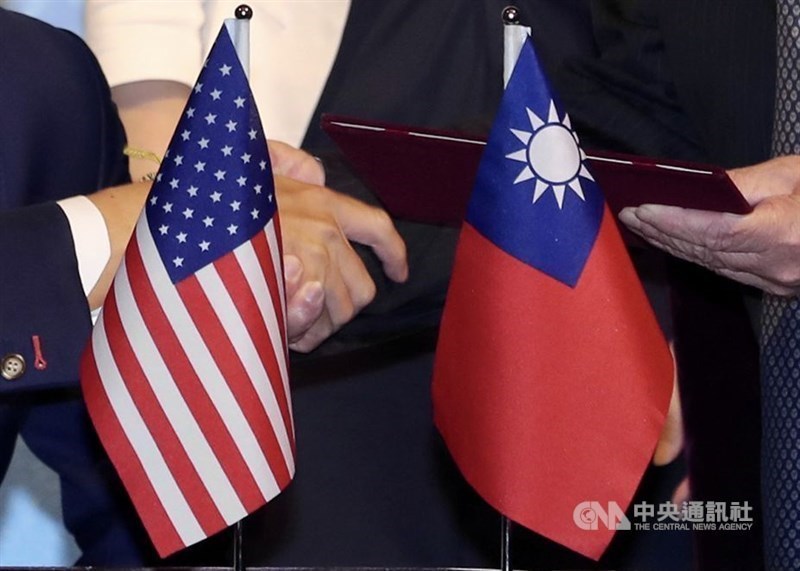 Washington, July 19 (CNA) The U.S. House Foreign Relations Committee on Wednesday introduced a bipartisan bill that would authorize President Joe Biden's administration to enter into negotiations with Taiwan on tax issues, including the avoidance of double taxation.
The Taiwan Tax Agreement Act of 2023, which aims to facilitate investment, protect against tax evasion and allow businesses in both the U.S. and Taiwan to avoid double taxation, was introduced by Republican Michael McCaul, chairman of the committee, and Democrats Gregory Meeks and Gerry Connolly.
"I am proud to introduce this important, bipartisan legislation that will strengthen our economic relationship with Taiwan," McCaul said in a statement issued by his office.
"In addition to the advantages we will receive from more investment from Taiwan, this is another important step in safeguarding Taiwan and maintaining peace and stability in the Indo-Pacific," he said.
According to the Act, the U.S. president shall provide written notification to the "appropriate congressional committees" of the commencement of negotiations between the American Institute in Taiwan (AIT) and the Taipei Economic and Cultural Representative Office (TECRO) on a tax agreement at least 15 calendar days before such commencement.
Under the bill, not later than 90 days after the commencement of negotiations on the agreement, and every 180 days until the conclusion of the agreement, the U.S. president shall provide a briefing to the appropriate congressional committees on the status of negotiations.
Meanwhile, it also stipulates that the tax agreement shall not take effect until after Congress passes a concurrent resolution of approval.
So far, the U.S. has signed tax agreements covering 65 jurisdictions to facilitate economic activity, boost bilateral cooperation, and benefit U.S. businesses and other American taxpayers.
The Taiwan Tax Agreement Act of 2023 introduced by the House of Representatives on Wednesday is a companion legislation introduced in the Senate by bipartisan lawmakers Bob Menendez, Jim Risch, Chris Van Hollen and Mitt Rommey in May, where it was subsequently approved by the Senate Foreign Relations Committee on July 13.
The bill on tax agreement will need to be passed by the House and the Senate before it is signed into law by the U.S. president.
June 26: Taiwan presidential hopefuls reheat decade-old China trade deal debate
June 12: U.S. backs Taiwan presidential hopefuls in seeking dialogue with China: Envoy
June 8: China should clarify its definition of '1992 consensus': Ko Wen-je
June 3: Lai urges voters to vote against China; Hou calls for cross-strait peace
April 21: Taiwan must 'prepare for war' but seek dialogue with China: TPP chairman
ANALYSIS / Strategic clarity best way to counter China's gray zone warfare: scholar
ANALYSIS / China fears 'internationalization' of Taiwan issue: Experts
ANALYSIS / As presidential race kicks off, China policy takes center stage