Taiwan, Lithuania sign MOU to boost bilateral digital resilience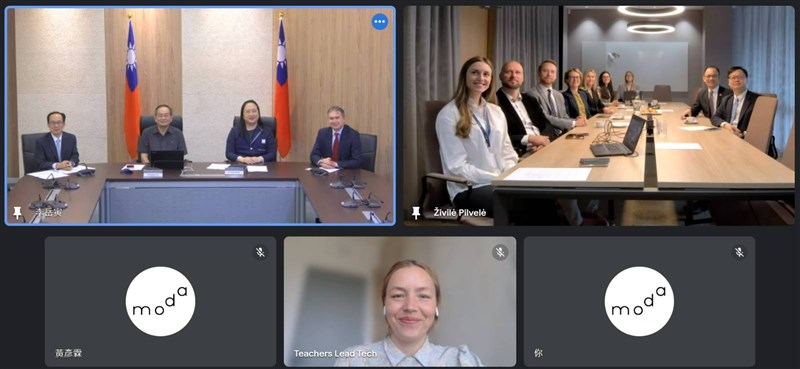 Taipei, June 1 (CNA) Taiwan's National Institute for Cyber Security (NICS) and Lithuania's Innovation Agency signed a memorandum of understanding (MOU) on Thursday that seeks to mutually boost the digital resilience of both nations.
The MOU was signed remotely by the Baltic nation's Innovation Agency Director Romualda Stragienė and NICS head Ho Chuan-te (何全德) using an external communication adapter (XCA) during a virtual conference.
According to Taiwan's Digital Affairs Minister Audrey Tang (唐鳳), who was also present at the ceremony, the use of the XCA marked a bilateral milestone as the adapter was issued by Taiwan's Ministry of Digital Affairs and recognized by Lithuania.
In addition to strengthening mutual digital resilience, the MOU also aims to boost bilateral cooperation while seeking talent exchange, Tang added.
The minister also said she hopes the MOU will advance tangible partnerships between the two nations, which are both on the frontline of opposing authoritarian regimes.
Tang added that she met the Baltic nation's Minister of the Economy and Innovation Aušrinė Armonaitė during a visit to Lithuania in January this year where they exchanged ideas on topics such as satellite technology, cyber security and finance technology, which led to the MOU.
While Tang served as the Taiwanese observer of the ceremony, her Lithuanian counterpart was the Baltic state's Vice Minister of Economy and Innovation Karolis Žemaitis.