U.S. lawmakers call for tax agreement with Taiwan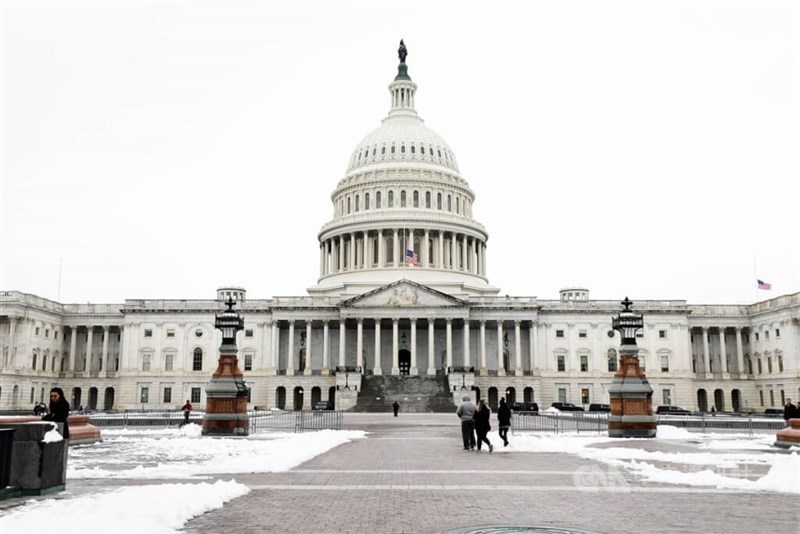 Washington, June 1 (CNA) A bipartisan resolution calling for the reduction or elimination of double taxation between Taiwan and the United States was introduced on May 25 in the U.S. House of Representatives.
The resolution, introduced by Republican Representatives Adrian Smith and Nicole Malliotakis, and Democratic Representative Suzan DelBene and Judy Chu, "encourages the President and the Senate to work with the House of Representatives to avoid or mitigate double taxation between the United States and Taiwan," and to "proactively seek other ways to increase trade, technology, and investment ties between the United States and Taiwan."
The resolution states that Taiwan is the U.S.' eighth-largest trade partner, exports to Taiwan support at least 188,000 American jobs, and that Taiwan is the U.S.' largest trade partner that it does not have a tax treaty with.
It adds that the U.S. has pursued a robust unofficial partnership with Taiwan in the context of its One China Policy, but adds that Taiwan still has tax treaties with 34 countries, including some that do not maintain diplomatic relations with it.
The representatives also pointed to the recently introduced U.S.-Taiwan Initiative on 21st Century Trade, and other agreements the U.S. has established with Taiwan regarding taxation, such as facilitating the implementation of the Foreign Account Tax Compliance Act.
In a statement released on May 25, DelBene said: "In the face of authoritarian threats, the Taiwanese people have called on us for assistance, and Democrats and Republicans both agree that we must help increase Taiwan's economic resiliency and support American jobs."
"Reducing double taxation on Taiwanese and American businesses would be a significant step forward in boosting two-way trade and investment, and supporting jobs in critical sectors such as semiconductor chip production," she added.
Chu said in a statement also dated May 25 that "Taiwan already is among the U.S.' top 10 trading partners and that economic partnership has great potential to deepen. It's therefore essential for the House to support ending double taxation between the U.S. and Taiwan."